Healing Rain
reviewed by Russ Breimeier

Copyright Christianity Today International

2004

1 Oct

COMMENTS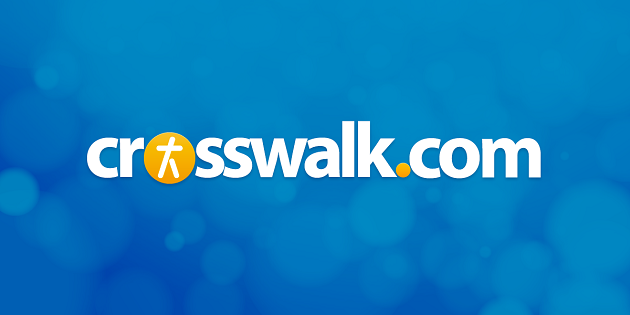 Sounds like … Michael W. Smith's familiar approach to pop/rock, drawing on the sounds of Coldplay, Sting, Nik Kershaw, Genesis, and a host of other tunesmiths from the '80s and '90s
At a glance … Healing Rain is an enjoyable album of pop songs that plays too safe, failing to capitalize on Smitty's full musical potential
Track Listing
Here I Am
Healing Rain
Live Forever
Hang On
Fly to the Moon
Human Spark
We Can't Wait Any Longer
I Am Love
Bridge over Troubled Water
Eagles Fly
All I Want
It's not as if Michael W. Smith has been lying low; releasing a new album every year since 1998, he's busier than most recording artists. But the much-anticipated Healing Rain is his first pop album since dabbling with worship and instrumental music for the last five years. Mostly self-produced with some tracks helmed by Matt Bronleewe (Chris Tomlin, Rebecca St. James) and Sam Ashworth (Taylor Sorensen), the record is largely focused on themes of restoration, teaming Smith with writing partners both old (Wayne Kirkpatrick, Wes King) and new (Martin Smith of Delirious, Sorensen, and even classic pop songwriter Dan Hill).
Expectations are high for this album, but don't look for a radical departure. You might say that Smitty has wisely chosen to bridge the gap between his successful forays into worship music and his pop legacy. Three of the album's stronger tracks feature the lyricism of Delirious' Smith, giving songs like "Here I Am" a decidedly more vertical focus: "Here I come to Your threshing floor where the angels fear to tread/I'm waiting here for the King of love and to hold the hands that bled." Meshing Smith's melodic pop/rock with the British style of Coldplay and Delirious, this one's bound to be the follow-up single to the successful title track, a soaring and restorative take on familiar Smith balladry like "There She Stands" and "Everybody Free." There's also "All I Want," a closing atmospheric prayer that's somewhat dark sounding, yet strangely comforting.
Smitty has been quoted as saying he thinks people might be surprised by some of the new album. Yes, if by "surprise" he means underwhelm. Healing Rain is not a benchmark album like … well, like most of the albums this major talent has released between 1986-1998. Take "Human Spark," written as a response to 9/11, questioning the foolishness of man. Slightly reminiscent of Sting's "Fields of Gold," the song is static, surprisingly lacking spark for such a powerful subject. The same is true of "We Can't Wait Any Longer," a wake-up call to the AIDS crisis in Africa. Yet even featuring the Ugandan Children's Choir pleading for their lives, it just doesn't have enough gravity or punch to it, sounding like a stale hybrid of too many past songs by Smith.
The biggest drawback is the album relies too heavily on conventional ballads, and not really the big jaw-dropping kind that Smith is known for. Written with Sorensen as a response to The Passion of The Christ, "I Am Love" has an interesting lyric, good intensity, and a slight alternative edge to Smith's sound, but it's plodding and not memorable. "Eagles Fly" is bluesy-yet-encouraging, blending a wide variety of sounds (reggae, R&B, world, synth-pop), and still it feels like a routine demo. There's also a splendid cover of Simon & Garfunkel's "Bridge Over Troubled Water" that does fit the album thematically. Smitty does it justice, nailing the performance and production while comfortably adapting it to his own catalog of sweeping ballads, but is it interesting or inventive? Nah.
The two liveliest tracks come back to back in the middle of the album, and they couldn't be any more different. "Hang On" is an infectious funky playout groove, but it's also got some of the most trite lyrics in a Smith song to date: "Hang on, hang on/Can you hear me, I'm gonna say it again/Hang on, hang on/Never giving up, no, never giving in." This is undoubtedly intended to be a simple sing-along for concerts, but like a bad summer movie script, you have to wonder how three talented songwriters can come up with something so lame. Now flip a 180 and check out "Fly to the Moon," a stunning track about letting kids grow up and pursue their dreams. Shifting feel throughout with a driving 6/4 time piano riff, it's a nod to the progressive '80s pop/rock of The Police and Genesis, not to mention Smitty at the height of his career. For a moment, he ditches the middle-aged pop crooner persona and we catch a glimpse of the inventive keyboard wizard from i 2 (eye) and The Big Picture.
Speaking as a critic, this isn't Smith's most original stuff, but it's admittedly still well produced, enjoyable, and meaningful—hard to imagine him making a bad pop record. But as a fan, while it's great to hear Smitty return to the pop/rock that made him famous, this is not his best work. The frustrating thing about Healing Rain is that you can hear that Smith's still got the right stuff, but he ultimately plays it too safe, and it proves all the difference between good and great.