"Healing Rain" a Soothing Storm Five Years in the Making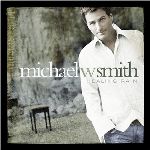 Artist:  Michael W. Smith
Label:  Reunion
For those keeping Michael W. Smith's discography close at hand, they'll notice a mysterious absence since 1999's "This Is Your Time." Though there's been plenty of projects, including the entirely instrumental "Freedom," two "Worship" volumes, plus "The Second Decade" hits compilation, a slick Smitty radio record was nowhere to be found. So after a half decade, what exactly has he come up with? Well, there sure are plenty of striking piano parts, a handful of explosive rockers and many delicate pieces that revolve around love, daily life and eternal hopefulness.
When it comes to the overall vibe, Smith maintains many of his classic elements while also branching into fresh turf, courtesy of collaborators like Martin Smith (Delirious) and Dan Hill (the '70s AM superstar known for "Sometimes When We Touch"). "Here I Am" is one of the project's key moments, pitting Michael with Martin and resulting in a maze of progressive pianos over momentous crescendos (akin to Coldplay). Teaming with Hill is another touch-down on the easygoing "Human Spark," which was conceived in the aftermath of Sept. 11 as an assuaging anthem of restoration.
On strictly a musical note, "Fly to the Moon" is the most aggressive and assertive, melding kicked-up keyboard and electric organ tones over gravelly guitars and delightfully scruffy vocals. "I Am Love" can also be grouped in the elaborate category, blending tension-filled flourishes with psychedelic nuances, falling in line with the Beatles-flavored fan favorite "Live the Life." Lyrically, the title cut seems to jump out with the most immediacy, gradually gaining in speed and substance to eventually lead into a mantra-like choir that chants the lines "I'm not afraid." For any down-and-out believer seeking rejuvenation, the track is set to become a personal theme, while it could just as easily be considered for congregational purposes.
But "Healing Rain" also has a handful of disappointments.  Even with the true-to-form rendition of a cover of Simon and Garfunkel's "Bridge Over Troubled Water" (complete with a glorious orchestra), it might have been best utilized as a B-side in favor of another entirely original composition. Another noticeable distraction is the recurring '80s production, which appears intentional and seems odd, considering the array of more edgy contributors that include Matt Bronleewe (Natalie Imbruglia, Kimberly Locke) and Charlie Peacock's son, Sam Ashworth (Taylor Sorensen, Switchfoot).
It's that tendency that places Smith alongside pop peers like Richard Marx or George Michael, who also haven't necessarily matched their peak output as of late but continue to create likeable material. 

© 2004 CCM Magazine.  All rights reserved.  Used with permission.  Click here to subscribe.