Heart Attack Time Machine
reviewed by Russ Breimeier

Copyright Christianity Today International

2007

1 Dec

COMMENTS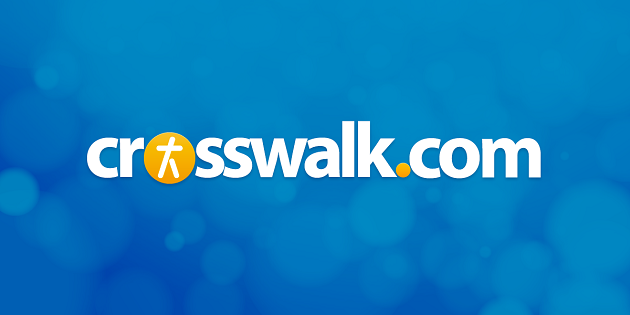 Sounds like … alt-folk for the indie crowd enamored by Sufjan Stevens, Feist, Iron & Wine, and Ingrid Michaelson
At a glance … less a Waterdeep album than two solo EPs fused together, Heart Attack Time Machine finds Don and Lori Chaffer adapting their songcraft to an alt-folk style with interesting (though often abstract) results
Track Listing
Good, Good End
Easy Does It
Heart Attack Time Machine
Diana
Stay in Touch
City of Atlantis
Annie
Northern
Close the Door
And I Can't Sleep
Cold
Waterdeep doesn't know the meaning of the word quit. For that I am glad, as they provide some of the most provocative songwriting from the Christian music scene, even though the band has changed its lineup with virtually every release since their 1995 debut. They're now reduced to the husband/wife core of Don and Lori Chaffer for Heart Attack Time Machine, Waterdeep's first non-worship studio project since 1999's Everyone's Beautiful. As the principal songwriters, they're enough to yield another thoughtful effort, though fans of the jam band from ten years ago may have trouble adjusting.
The Chaffers nevertheless adjust to the tastes of today's college crowd. Back in the late '90s, jam bands like Phish and Dave Matthews Band were all the rage. Now it's the indie folk of Sufjan Stevens, Feist, Iron & Wine, and Ingrid Michaelson. That suits the Chaffers well, playing everything themselves from guitars and pianos to cello, whistles, percussion, and kids' toys. It's a home recording with some rough edges, but Don's production talents keep it all warm and professional sounding.
Still, this album seems less a Waterdeep project than the marriage of two solo EPs from the Chaffers. Don's contributions are more robust and clear-cut. His "Good, Good End" looks down the long hard road of life to its hopeful final chapter, while "Close the Door" finds him wrestling with the challenge of reconciling his own parenting with the way he was brought up: "Barring acts of God or even acts of other men/I'll be the father that I always wished I had been allowed to see." As for the unusual album title, the song of the same name could be interpreted as Don's way of tracing his artistic evolution over Waterdeep's 12-year history.
Lori's songs are generally more lean and abstract, with folksy little character studies ("Diana," "Annie") that don't offer much context or insight. Yet "City of Atlantis" waxes poetically over life inside a glass dome (hmmm … perhaps that sounds familiar?) and "Cold" is a sad meditation on hearts in need of healing: "Dark are the eyes that will never see/The kingdom of The Great Light/And my Lord, he smiles on everything/And to the meek, he gives delight." Heart Attack Time Machine is not Waterdeep's strongest work, but it does demonstrate the Chaffers' ability to change with the times, adapting their intelligent songcraft to today's increasingly indie music culture.
Copyright © Christian Music Today. Click for reprint information.