Hearts of Care
reviewed by Russ Breimeier

Copyright Christianity Today International

2003

1 Apr

COMMENTS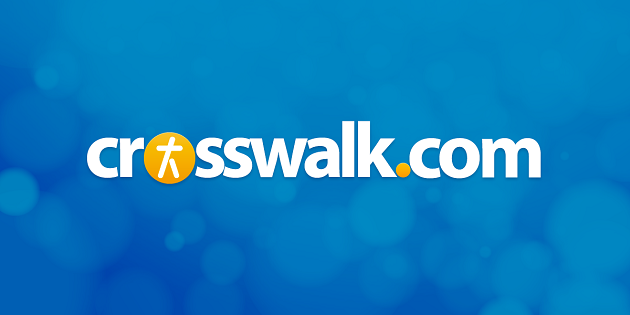 Sounds like … earthy, dark, beautiful, and gritty acoustic folk akin to Tom Petty, Bob Dylan, Tom Waits, and Leonard Cohen
At a Glance … the music blurs together a bit by album's end and the lyrics are probably too sad and depressing for most, but Hearts of Care is a gut-wrenchingly honest portrait of a broken man
Michael Knott is one of those artists you'd think everyone in Christian music would know about by now. Instead, the man remains a consistent "undergound" draw, despite releasing 34 albums in the last 20 years, under various band names. Interestingly enough, Michael has long walked the shifting line between Christian and secular music. Mainstream listeners know him best for his work with Aunty Bettys, Bomb Bay Babies, and Strong Gurus. Those in the Christian market know his solo work, as well as his stints with LSU, Browbeats, and Cush. An artist in every sense of the word, Michael is also an accomplished painter – you can view some of his work on his website, www.michaelknott.com
Hearts of Care (Michael's 35th album) departs once again from his typical alternative punk rock sound, similar to the earthier sound of past projects such as Life of David or Mother Nation. It was recorded on the road in various hotel and motel rooms across the country with his longtime opening act, independent band Ticklepenny Corner. Unlike a lot of Christian folk artists, such as Bebo Norman and Andrew Peterson, there's something especially gritty about Michael's sound. His beautiful baritone, which varies from a soft croon to an angst-filled cry, is very much like the music of Tom Petty, Leonard Cohen, Bob Dylan, and Tom Waits, and is simply accompanied here by acoustic guitar and occasional violin and harmonica.
The grittiness is understandable. Michael has wrestled with substance abuse in the past, and in 2001 he checked himself into a hospital detoxification program for alcoholism. This also may have been related to the recent end of his marriage. Consequently, Hearts of Care is a dark, beautiful, and painful portrait of a broken man. Once you know his personal struggles, you can't listen to some of these songs without grief and astonishment. "Detox Radio Station," for example, is a song about a desperate soul looking for salvation to escape from his own prison: "Praying for a chance to get out of this deadly vacation / I can't see You now 'cause You're outside of this padded wall." A similar need for healing is expressed on the title track, and "Nothing Is Roses" is absolutely heartbreaking to listen to in light of the divorce: "Nothing is roses / There's a song I wish to share / You and me happy somewhere / And I still dream about you."
As sad as Hearts of Care is to listen to, it's not without hope and grace. This is an album from a man who knows he's fallen short, and yet clings to the grace and mercy of Jesus Christ. Hints of contrition and a yearning for forgiveness are sprinkled throughout the album, but the telltale track is the conclusion, "Hammers and Nails." With minimal harmonica accompaniment and the production quality of an ancient wax cylinder recording, Michael sings, "I'll walk this road for the sins I'm forgiven / For the life that I'm living is hammers and nails," as if it were an Appalachian plainsong. He continues, "And I'll fall short in time and reap what's been sowing / Still my faith is hoping, waters living well / And I'll walk this road, even if you're not going / This love is still growing – its ringing like bells / Just listen straight at me, hear my whispering failings / That's why I'm still saying 'His love never fails.'"
Say what you will about other artists who have scandalized Christian music. Michael clearly recognizes his shortcomings, and doesn't veil his need for prayer and grace with any false pretenses. Instead, he perseveres and puts his pain to music. Thing is, this honesty and need for grace truly speaks to a particular audience, especially those who have wrestled with similar addictions and failures. You need only read some of the message-board responses on Michael's website for evidence. Hearts of Care isn't an easy listen – before the album's end, the music begins to blur together in spots, and lyrically it's as potent as the blues. Its sad tone probably won't earn Michael a wider audience. The honest and poetic portrayal of life's struggles, however, is quite moving and meaningful, with the heart of the gospel steadily beating within its somber strains.