Hero
reviewed by LaTonya Taylor

Copyright Christianity Today International

2002

1 Aug

COMMENTS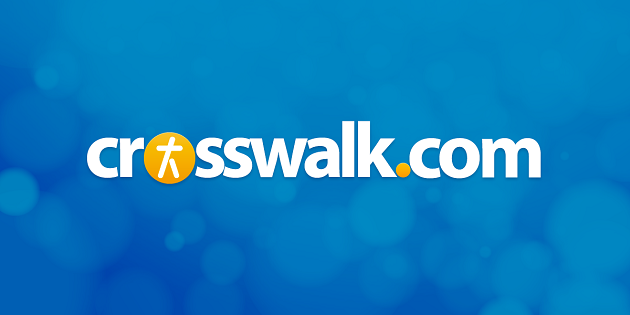 Sounds like … hip-hop and 1970s pop-influenced gospel for fans of Franklin and contemporaries Tye Tribbett and G.A. or Natalie Wilson and S.O.P.
At a glance … the originality and freshness of Hero may make it more of a "rebirth" than Franklin's 2002 album of that name.
Track Listing
Intro
Looking For You
Hero
Interlude
Let It Go
The Process
Imagine Me
Could've Been
Better
Afterwhile
Brokenhearted
Without You
Keep Your Head
Why
First Love
The Appeal
Brokenhearted (Reprise)
Interlude
Sunshine
Outro
Hero follows Kirk Franklin's award-encrusted The Rebirth of Kirk Franklin (2002). While Rebirth felt largely like a return to Franklin's Family days, Hero is grounded in his trademark hip-hop gospel a la the Nu Nation Project. But this time around, Franklin draws heavily from '70s-era pop and soul. And he doesn't just tinker with these samples; instead, he uses them to shape something new and interesting. Though there's plenty of vocal energy, Hero's sound is somehow more honed, more refined, more channeled and focused than earlier projects.
A thread of personal and collective brokenness winds throughout. While not without hope, several tracks make an unrelenting case for the world's need for the hero described in the title track.
That doesn't mean the music is glum. Hero soars to life on the wide velvet lapels of string-and-whistle disco with "Looking for You," which includes background party noises over a sample of Patrice Rushen's "Haven't You Heard."
"Hero," a powerful, orchestral choir song, showcases Franklin's gifts as a songwriter and arranger. It opens with verbal testimonies from people miraculously saved from death, then builds a sense of drama by alternating between soft, unison verses and bolder ones sung in S-A-T parts. It reaches its dramatic pinnacle as Dorinda Clark-Cole ad-libs over a repetitive vamp.
Fred Hammond's reflection on wounds caused by fatherlessness sets up "Let It Go." But even if you've read Franklin's autobiography Church Boy (1998), it's likely you still aren't prepared for this deeply personal dirge. Featuring friends tobyMac and P.O.D.'s Sonny Sandoval, it's propelled by a plodding, relentless chorus and a sample of Tears For Fears' "Shout." Franklin shares his story—abandoned by his parents, exposed to drugs and abusive situations, dealing with sexual addictions and encountering a church that he loved but that didn't prepare him for life—over a raw, murky track featuring mournful, urgent cello, bells and handclap. Franklin grieves his past, then offers a hint of hope at the end as he forgives those who hurt him, apologizes for the hurt he's caused, and prays for a better future for his son.
"The Process" transitions into "Imagine Me," a mellow, mid-tempo track which completes his story, as Franklin writes of imagining total freedom from insecurity and pain. "Could've Been," a high-energy collaboration with Tye Tribbett and J Moss, is a step-danceable praise party, with a funky breakdown vamp and lyrics that take on an extra poignancy given the recent hurricanes. The skatable "Better," has more than a hint of the verve and showmanship that mark the drum-and-bugle corps on many historically African-American colleges and universities. Listen for this one on a football field near you.
Yolanda Adams sings Franklin's "Afterwhile," a song about moving past pain, with clarity and sensitivity over Shaun Martin's spare piano, and Marvin Winans joins Franklin in the Family-friendly "Brokenhearted," which is similar in lyric and tone to the hymn "Come Ye Disconsolate." "Without You" is dreamily pensive, and "Keep Your Head" includes a riff from the Earth, Wind & Fire song "Head to the Sky," co-written by Philip Bailey (who's had his own gospel career).
"Why," featuring Stevie Wonder, is the kind of prophetic jeremiad that makes Sunday's music matter on Monday. Similar to Jill Scott's "My Petition" (Beautifully Human) or Marvin Gaye's "What's Going On," it critiques a nation that glosses over social and economic problems, churches that build buildings rather than people, and individuals who choose blindness over wisdom and productive action. It includes a nod to Deniece Williams' "Free." "Why" is a reminder that true faith leads to action—and that often starts with speaking uncomfortable truths.
"First Love" is a plea for people who've been wounded by the church to return, and "The Appeal" is a heavenward reflection on the singer's need for God, followed by an altar call of sorts. "Sunshine," a sunny pop anthem with a look back via a song popularized by Randy Crawford and a hint of Jennifer Holliday's "Say You Love Me," is sandwiched by interludes featuring Franklin's sons Caziah and Kerrion. The former is a crack-up, and the latter is serious and gripping.
Hero is a reaaaally long album—20 tracks full of emotional highs and lows. But the fact that it's so vulnerable and inventive makes it worth listening to. In fact, the musical freshness as Franklin pulls together different sounds to merge the aural past with the present, makes it an album that represents a "Rebirth," perhaps even more than the album of that name.
Copyright © Christian Music Today. Click for reprint information.