Hi-Fi Revival
reviewed by Russ Breimeier

Copyright Christianity Today International

2002

1 Oct

COMMENTS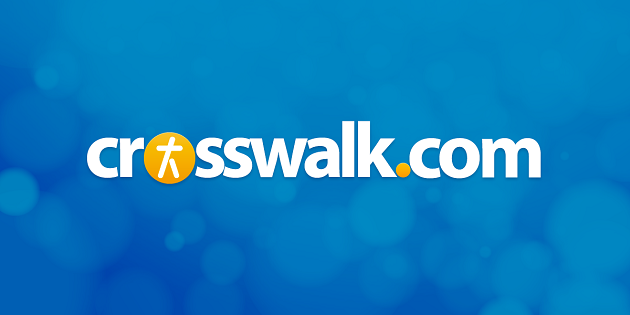 Sounds like … the horn-driven rock of The Supertones you know and love with influences of Blues Brothers soul, Sly & the Family Stone funk, and The Clash's new wave
At a Glance … this band was in desperate need of a fresh sound, and they score big with Hi-Fi Revival, thanks to Brent Bourgeois' production and the band's exploration of classic rock.
Suppose after more than half a decade of success as an artist, your style of music is considered passé. Your loyal fan base and your record label are asking about a new album. What do you do? Well, you could try and go against the conventional wisdom of the music industry, live in an artistic bubble, and ignore it. You'd still have your loyal fans, but you'd probably become irrelevant over time. The alternative is to change your sound, not a complete overhaul, mind you, but tweak it just enough to be fresh and different. Obviously coming up with an original sound is easier said than done, and you risk being too experimental for the public at large. That leaves fusing an existing sound to your own style as the most viable alternative. With modern ska no longer riding the radio waves (let's say it's gone underground or is in hibernation, rather than calling it dead), bands of the genre have had to change with the times if they hope to continue. Last year, Five Iron Frenzy embraced a more straightforward modern rock sound with their Electric Boogaloo album. Similarly, with Hi-Fi RevivalThe O.C. Supertones have found a way to rejuvenate their sound without radically reinventing themselves. The result is arguably their best album to date.
As is typical of their albums, The Supertones don't allow any confusion about who you're listening to. They come in hard and loud, announcing their arrival and what they're about with the driving power funk of "Superfly." Though they still retain their horn section, this is less like the ska-rock of The Mighty Mighty Bosstones and more reminiscent of Sly & the Family Stone, James Brown, and Bootsy Collins. This is hardly an unusual step, since ska has roots in '50s pop (it's actually much older than that). The modern ska bands of the mid-late '90s simply married the ska elements to punk and modern rock. All The Supertones have done here is expand their musical palette beyond ska, incorporating '60s soul, '70s funk, and '80s new wave. The bouncy soul of "Welcome Home" sounds like something by The Blues Brothers or The Isley Brothers. "Go Go Go" is certainly ska-like, but it's got more of a driving rock sound reminiscent of The Knack's "My Sharona" or Spencer Davis Group's "Gimme Some Lovin'." Likewise, "Let It Go" (similar to The Rascals' "Good Lovin' ") and "Brand New Thing" aren't all that different from their past melodic rock efforts, but they're more like classic pop/rock with a horn section instead of ska.
I mentioned '80s new wave before. It's clear The Supertones have been heavily influenced by such bands as Elvis Costello & The Attractions, The Clash, and Squeeze. In fact, the short new wave rocker "Forever" borrows generously from the melody of Squeeze's "Up the Junction." On "Attitude" they borrow the popular "hand jive" riff that Bo Diddley popularized long ago. New wave rock propels such songs as "Just a Man" and "Fire," which has lead vocalist Matt "Mojo" Morginsky screaming a bit like Kurt Cobain (Nirvana) in the chorus. This newfound sound for The Supertones is going to play extremely well at their concerts, as evidenced in "Go Your Way" with its catchy Bosstones meets Jimmy Eat World sound and fun handclap part. The album closes with the powerful praise of "Glory Hallelujah," an Elvis Costello-like stomper that seems destined to be the perfect closer to their concerts with its wild conclusion that hilariously refuses to end.
The Supertones have never been a band to shy away from decisively Christian lyrics, and the songs on Hi-Fi Revival run the gamut in trying to tackle teenage moodiness. This is a band that could easily take a subtler approach to better reach a seeker audience, but as they sing in "Go Go Go," "We come in Jesus' name, but I know that you can't say that on the radio / we don't want it soft we don't like it slow." They take aim at blasé, emotionless popular rock in "Birth of Uncool," encouraging listeners to find music with meaning to it. A similar message is found in the tongue-in-cheek "Radio Plays," in which Mojo sings, "God gave us music so you should use it to sing with all your heart about the way you feel / Sing about love or whatever you think of / It doesn't really matter, just make it real." The band contrasts the changing truths of the world with the eternal truth of God in "Fire," and explains how we're made new in Christ through sanctification in "Brand New Thing." Rarely does theology come across so simply and effectively in a three-minute song.
The Supertones have done impressive work here, recording the ultimate Christian party album. And they did it with producer Brent Bourgeois of all people. Actually, Brent's involvement isn't all that surprising; most today know him as an adult contemporary producer, but he got his start straight out of the early '80s new wave rock movement from which Hi-Fi Revival so heavily borrows. Both he and executive producer Charlie Peacock also have a strong understanding of classic soul, and their contributions to shaping the horn arrangements were invaluable to the band. The only problem with the album is that like most ska albums, the songs don't vary enough. Fourteen of the fifteen tracks are fast-driving rock songs, which vary in melody and hook, but still somewhat bleed together by the album's end. That's why I have to say the soulful "Hold on to Jesus" is one of the best tracks; its slow 6/8 time is like an oasis in the midst of a continuous 40-minute party. Fans of The O.C. Supertones have a hard time agreeing on which is their favorite album, between the pure ska-rock of their first two albums, the eclecticism of Chase the Sun, and the heavy rapcore influence of Loud and Clear. The clear standout to me now is Hi-Fi Revival, an irresistibly thrilling knockout of a rock album I can't imagine sitting still to. Pure fun.