Hi-Fi Revival - Music Review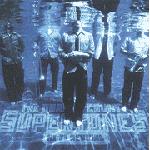 Artist: The O.C. Supertones
Label: BEC Recordings
With the demise of the ska craze, groups like The O.C. Supertones have been put in a challenging predicament. They could either continue down a ska-driven path, risking audience indifference, or explore new territory in hopes of enthralling listeners with accessible musical evolution. Luckily, The O.C. Supertones has chosen the latter option on its latest effort Hi-Fi Revival, calling upon veteran producers Charlie Peacock and Brent Bourgeois to assist with its genre-bouncing mission. Such collaborations result in the stripping down of the Supertones ska-core rhythms to incorporate horn-heavy blasts amidst a balance of scorching alternative rock and subdued moments of introspection.
Focal points include the trailblazing rock anthem "Go, Go, Go," the boundless horn-driven joy of "Perfect Love," the surf-pop cuts "Brand New Thing" and "Let It Go" and the melodic swingers "Attitude" and "Birth of Uncool."
There are only a few occasions when the group treads the less productive path, and that's mostly due to lyrical commonplace. The words to acoustic-based "Hold Onto Jesus" are about as trite as they come, while the forceful backbeat of "Forever" is guilty of sounding like a spiritual cheerleading session. Aside from that duo of duds, turn up the stereo for California's finest to unleash its latest revival.
Used by permission. CCM Magazine © 2002
You can watch The OC Supertones music videos at Godtube.com!