Hide Nothing
reviewed by Russ Breimeier

Copyright Christianity Today International

2004

1 Jan

COMMENTS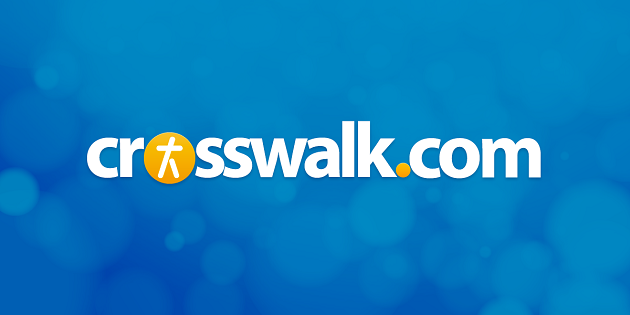 Sounds like … strongly melodic modern rock, tinged with emo and hardcore, like Sunny Day Real Estate, Fugazi, and The Juliana Theory
At a glance … Jon Bunch makes a fine addition as the band's third lead vocalist in three albums, though some listeners will object to the album's shortness and the generalities of the lyrics
Track Listing
Light up Ahead
Hide Nothing
Already Gone
Like Someone You Know
Make It a Part
All Rise
Call on the Life
Lead the Way
Bleed
For All We Know
Stating the obvious, the lead singer gives a band its voice—literally and figuratively, as both frontman and focal point. So naturally, the loss of a lead singer can be disastrous for some groups, especially when the singer is as good as Chris Carrabba, who left Further Seems Forever in 2001 to start Dashboard Confessional. But the band managed to gain footing with the addition of Jason Gleason for 2003's How to Start a Fire. But due to differences within the band, he surprised many by leaving in 2004, just as recording for the third album began.
Two lost vocalists? Not even classic bands like Genesis and Kansas could survive that, yet Further Seems Forever is new and persistent enough to make these shake-ups seem strangely normal. Besides, everything else has remained constant with this Floridian band, comprised of drummer Steve Kleisath, bassist Chad Neptune, and guitarists Derick Cordoba and Josh Colbert. Producer James Paul Wisner (Dashboard Confessional, Mourning September) is even back for a third go. That just leaves another singer/lyricist up to the task of matching the band's melodic modern rock sound.
Meet Jon Bunch, ex-lead singer for Sense Field, which recently called it quits after ten years. Ironic, considering the band was just starting to create a stir with their 2001 release Tonight & Forever, which featured the mainstream hit single "Save Yourself." The song championed sexual purity and left many Christians wondering about the lyricist's spiritual beliefs. Bunch's enlistment with FSF seems to answer that question, since he wrote all the lyrics on Hide Nothing (though he is also conspicuously the only band member who doesn't personally thank God in the liner notes).
Bunch is about as good a vocalist as FSF could hope for under the circumstances. His is the "prettiest" voice of all three—more supported and effortless, less like the faux-Brit emo/punk of Carrabba or the hardcore metal inclinations of Gleason. He's almost a combination of Chuck Dennie (By the Tree), Matt Scannell (Vertical Horizon), and Bart Millard (MercyMe), but don't let that give the wrong impression. Bunch can still hit the high notes with appropriate rocking passion and intensity, but he can also deliver a gorgeous falsetto ("For All We Know") much like Gary Cherone (Extreme). The band also remains a dense powerhouse of melodic emo-styled rock, impressively tight with their instrumental chops. If there's a complaint about the overall sound, it's that the mix is muddier, especially in the drums, which seem a little less crisp.
As for the lyrics, Bunch also seems to fit in with FSF's penchant for spiritual generalities. Some bands word their music in a way that leaves it open to multiple interpretations, while others offer barely enough complete thoughts to piece together the meaning. FSF's songs aren't so much vague as they are lukewarm, doling out feelings and emotions without many specifics. In a way, they feel too Christian for most mainstream listeners and not Christ-focused enough for some believers.
Take "Call on the Life" for example, which seems to be about looking forward to new life by the grace of God: "By your eyes I can see/By your eyes I've got vision all around/By your voice I can hear/By your voice all the fear comes crashing down/Like a light from above, you've seen the way I've been living underground/By your heart I can love/To make me feel like I'm never coming down." Sure, the lyrics are Christian minded, but they could also fit in with a lot of other spiritual and earthly beliefs too. A tiny red flag raises on "Make It a Part," in which Bunch sings, "Take second chances/Everyone deserves them/Help me start over/Take in forgiveness/Everyone deserves it." But the message of the cross is that we don't deserve forgiveness (Romans 5:8), but were pardoned anyway.
The greatest change to FSF is their overall sound, which is still melodic with a taste of emo, but also more anthemic—at times, like an '80s pop metal band. It shouldn't be enough to deter fans, though they should also know that the album runs barely over 30 minutes, averaging three minutes a song. If this seems like shortchange, be sure to pick up Hide Nothing at Best Buy, where they are offering an exclusive version that includes three bonus acoustic tracks of some of the album's songs—they add value to the album and fresh variation to the overall sound. Though not quite as strong as their previous effort, Hide Nothing is strong enough, proving that FSF can continue to carry on … as long as they keep finding the right singers.