Hiding Place
reviewed by Russ Breimeier

Copyright Christianity Today International

2004

1 May

COMMENTS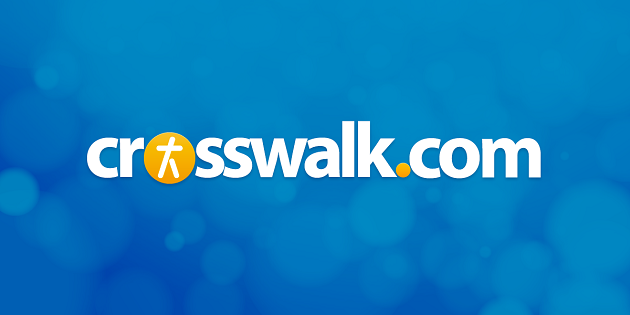 Sounds like … a mixture of adult contemporary vocal pop styles: gospel, pop, praise & worship, and a little bit of African
At a glance … Selah's still got the vocal chops and its most loyal fans will appreciate this album, but it seems less inspired than previous work, catering to typical AC pop conventions
Track Listing
You Raise Me Up
Part the Waters Lord/I Need Thee Every Hour
I Bless Your Name
Esango
All My Praise
There Is Power in the Blood
You Are My Hiding Place
Through It All
By and By
O the Deep, Deep Love of Jesus
All of Me
Before the Throne of God
Bonus Tracks
Turn to You—Todd Smith
Anything and Everything—Nicol Sponberg
Down in the River to Pray—Allan Hall
Vocal trio Selah began five years ago with their simply recorded debut, Be Still My Soul, featuring siblings Todd Smith and Nicol Sponberg singing old hymns and spirituals with the piano accompaniment and harmonies of their friend, Allan Hall. Hardly an original approach to Christian music, and no one would have expected it to sell more than 100,000 copies and earn Selah a Dove award for Inspirational Album of the Year. Their follow-up, 2001's Press On, also sold well and earned Selah the same Dove award. They also released Rose of Bethlehem in 2002, a superb Christmas album that again found a strong audience.
What's the secret to Selah? What sets this stripped down cover band apart from all others? For starters, Smith and Sponberg, both exceptional soloists who also happen to blend perfectly together, along with Hall's soft Wayne Kirkpatrick-like tenor. Hall is also a talented pianist and arranger, relying on subtle musicality instead of production hooks and orchestrations. Selah also has a knack for selecting a strong repertoire that mixes the familiar with forgotten gems, reviving them all equally with a glorious, praise-filled sound.
Now comes Hiding Place, which strangely adheres to Selah's successful formula while also straying far from it. A perfect example is the opening track and first single, a cover of Josh Groban's smash hit "You Raise Me Up." A beautiful song, and the vocals are excellent, but the sound is more produced, relying not just on Hall's piano, but also a string section, uilleann pipes, and a backing choir. Despite all of this, the arrangement never achieves that magical and transcendent swell that we've come to expect of Selah. It starts softly with Hall, followed by Smith with a little more strength, then Sponberg, culminating with the aforementioned backing choir, which sounds relatively dull behind Selah's leads. You keep expecting a big resounding payoff, but it never comes.
That's unfortunately true for most of Hiding Place. There aren't enough moments of "Oh my goodness, they sound amazing!" While Selah's last two albums dabbled with bigger pop arrangements, they somehow kept the focus on the three central vocalists and their intimate arrangements. Here they succumb to routine AC pop conventions, sounding just like any other Christian vocalist over the last 15 years. Hall's piano is often buried in the mix, simply another instrument in the band. The worst is "All My Praise," a boring ballad complete with that cheesy and overused warble effect on Smith's voice.
Many times, it feels like Selah is simply going through the motions. While beautifully sung, covers like "I Need Thee Every Hour" and "Before the Throne of God" fail to thrill like previous hymn revivals. Nor do the African numbers, which fans have probably come to expect with every Selah album. Renditions of "Esango" and the Southern gospel classic "By and By" are spirited, but they also sound like previous takes on the African theme—and Smith and Sponberg are virtually buried in the vocal mix.
Still, there are some strong tracks. Selah comes closest to matching their past glory with a passionate rendering of "You Are My Hiding Place," Smith's vocals shine on the sweet ballad of surrender "All of Me," and their extremely rhythmic and rocking cover of "There Is Power in the Blood" is irresistibly toe-tapping. But it's their six-minute version of "O the Deep, Deep Love of Jesus" that is most powerful. Accompanied by a rock band and a small string section, it's one of the few tracks that really allows Hall's piano skills to stand out.
I'm sure Selah regularly considers what to try next, and rather than simply repeat their successful formula album after album, they're attempting to try new sounds and styles in their own way. This is especially apparent with initial pressings of Hiding Place, which include a bonus track from each of the individual solo projects releasing in the next year. Smith sings to guitar-driven pop/rock similar to Steven Curtis Chapman, Sponberg leans toward the soulful programmed pop of Margaret Becker, and Hall seems interested in fusion pop-country. It could be that more effort went into these other three albums; each of them sound all the more interesting than Hiding Place. Fans will still enjoy Selah's latest, but it lacks the inspiring heights of their previous work, proving that there needs to be more than great vocals to make a great album.