History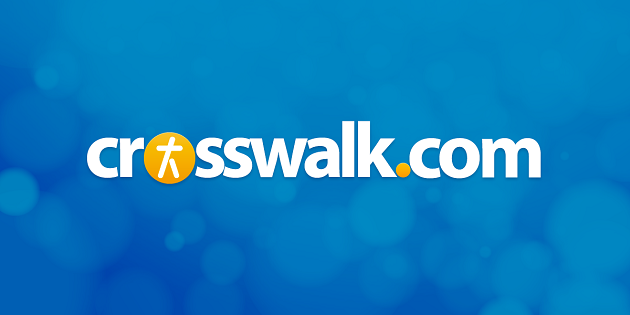 Sounds like … the hook-laden contemporary pop/rock of Jason Mraz, Jack Johnson, and Gavin DeGraw with similarities to Christian counterparts Paul Colman, John David Webster, Mark Schultz, and Scott Krippayne.
At a glance … History is a considerable leap forward from Happy, due to stylistic variation, strong production, and an overriding theme that helps bring focus to his songwriting.
Track Listing
History
Next Thing You Know
Only Grace
Get Away
The Day Before You
I Know You're There
Nothing Else
The Last Ones
The Light of Eternity
Out of Time
A Few More Days
Matthew West has enjoyed "More" success than most new artists in Christian music. Like Scott Krippayne, he's penned songs for several established artists, including Point of Grace and Natalie Grant. In just 18 months since his 2003 national debut Happy, he's quickly risen in the ranks with plentiful awards, nominations, and radio success. The single "More," in fact, held the top spot of R&R's Christian Adult Contemporary singles chart for a record-breaking nine weeks. Though his debut album was somewhat catchy, critiques that it was also a bit generic also seem justified in light of his impressive follow-up.
It's not that West has dramatically altered his style. He still sounds like Christian pop's answer to hook-driven artists like Jason Mraz, Jack Johnson, and Gavin DeGraw. The difference is he's done it much better on History, which is impressive considering that West teamed once again with producers Kenny Greenberg (Ashley Cleveland) and Jason Houser. But this team has apparently learned much in the last two years, discovering ways to make the simple acoustic-based adult contemporary into bigger and better ear candy, layered with punchy electric guitars, strings, keyboards, and prominent backing vocals.
In many ways, History feels like the album that Paul Colman tried to make with Let It Go—extremely catchy and slickly produced, but also delivered with songwriting that stands above the usual stuff. True, some of the tracks fall into formulaic pop/rock, yet more often than not, it's apparent West and the producers tried to stretch things sonically and stylistically. There are low-key ballads like "Out of Time" that evolve into anthemic sing-alongs akin to The Beatles' "Hey Jude." Or repetitive guitar rocker "Get Away," which shifts into a glorious gospel-flavored bridge midway through. The infectious first single "Next Thing You Know"—a perfect summer hit—effectively captures the easy-going rapped pop of acts like Jack Johnson, Jason Mraz, Paul Wright, and Sugar Ray. And the moving closer "A Few More Days" is pop perfection, unfolding from acoustic simplicity into a flowing, instantly singable standard reminiscent of Curtis Mayfield's "People Get Ready."
History is helped most by West's intention to make a concept album and not merely a collection of songs inspired by faith. Here he loosely documents his own life story, separating the songs into past (the first three tracks), present (the middle four), and future (the remainder). The clever packaging supports this by including sweetly humorous tidbits worthy of a child's growth book: a timeline with pivotal life events, a pie chart that breaks down West's free time, photos from his past and present.
More importantly, the theme helps bring focus and perspective to West's often-generalized songwriting style. Interesting that each track can stand on its own merits, yet takes on more meaning as part of the whole album. For example, "Only Grace" and the title track are reminiscent of other songs about forgiveness and leaving our sinful past behind, but they take on more weight surrounding West's own spiritual testimony ("Next Thing You Know"). Likewise, he draws on a variety of topics to illustrate his life today: resisting temptation ("Get Away"), the case for faith in a fallen world ("I Know You're There"), making God the priority in life ("Nothing Else"), and a love song to his wife ("The Day Before You"). Naturally, the future songs focus on eternal themes and making the right choices to enter the heavenly kingdom.
There are still times when West merely sounds like a souped-up, modernized version of every other Christian artist on the radio (particularly Colman, John David Webster, Steven Curtis Chapman, and Mark Schultz). And to help distinguish his craft, you kind of wish he would put even more of his personality into the songs, since he has good perspective and a sense of humor. But like most things in life, West is improving as an artist one step at a time, and here he's made a considerable leap from the well-received Happy. Varied, catchy, energetic, beautiful, meaningful—this one has many of the qualities that too many others lack in Christian pop/rock, which makes History an album well worth remembering.
Copyright © Christian Music Today. Click for reprint information.