HIStory Could Be The Cross Movement's Final Bow
Brenten Gilbert

CCM Magazine

2007

3 Aug

COMMENTS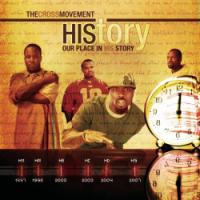 Artist: The Cross Movement
Title: HIStory: Our Place in His Story
Label: Cross Movement
Some say that it's best to retire when you're at the height of your career. The Cross Movement, a flagship artist in faith-based hip-hop, may be taking that advice to heart by capping off its 10-year career with this year's release, HIStory: Our Place in His Story.
From the outset of the album, the listener is treated to the unique blend of forces that includes DJ Official's thundering beats, Phanatik's wordplay and the smooth flow of T.R.U.-L.I.F.E. Tracks such as "Our God," "Clap Your Hands" and "Now Who's the Man" revitalize the crew's identifiable sound while sharing the importance of elevating God in our lives. Purposefully grounded in biblical advice, the album also addresses our need to find identity in Christ, learn from our past experiences and play our role in God's unfolding story of redemption.
If the rumors are true and this is The Cross Movement's last release together, HIStory certainly stands as a testament to the influence and passion fans have been drawn to during the group's 10-year career.
We certainly haven't seen the last of these guys, however, as their careers will continue as solo artists, producers and mentors to the next generation. Quite a legacy indeed.




© 2007 CCM Magazine. All rights reserved. Used with permission. Click here to try a free issue.