HM Doves Industry Comments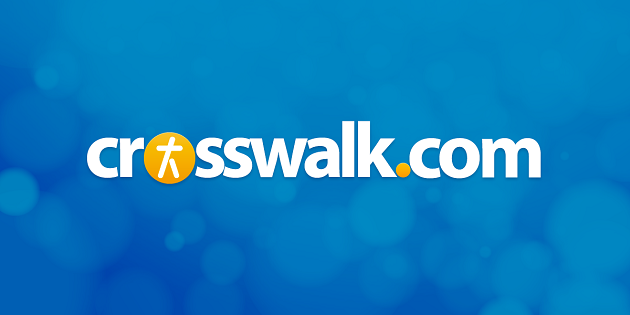 from Doug Van Pelt, Editor @ HM Magazine:
rec'd 1/31 @ 2:44pm
i'd like to see P.O.D. win for Hard Music Album of the Year, because they are such a super band on four major levels-ministry-mindedness, live performance, recording quality, and quality as people. up to this point, these guys are not caught up in the industry schmooze / game-playing / positional manipulation that is easy to get caught up in. i'd love to hear their acceptance speech.
in terms of acceptance speech, i'd even more like to hear Disciple's Kevin Young have a couple minutes after receiving an award for "I Just Know" as Hard Music Song of the Year. these guys are such a pleasure to know. like P.O.D., they are another ministry-first band that plays edgy music.
the other nominees for hard music this year are stellar as well. this is the first year ever that i recall each of the nominees in this category being worthy of winning. i'm excited about each of them.
i'm so glad the gma listened to my pleas to change this category from "hard rock / metal" to "hard music." it is so refreshing to know that people in this industry do listen, do reason, and do change! you see, this thing isn't so bad after all! if you get involved, you can help change! it's much better, and bears more fruit than simply complaining. (and complaining, and complaining, and complaining!!!)
How much does being nominated or winning a Dove Award matter to an artist's career? Financially, it helps the artist sell more. The smart record company puts stickers on the product that's been nominated, which attracts customers in the stores. It's also something to list on the artist's "resume."
Is the system political at all? According to a pure definition of "political," I would think that no, it's not. But, I know what you mean by your question. If you worked for ABC Record Company, and one of your label's products was nominated, wouldn't you vote for it? Even without any pressure to "block vote," people are still going to be loyal to their company's product. In that sense, the companies with the largest employee roster (that are also GMA members) will win the Doves in most categories (I would think this is true, although it doesn't always hold true.).
How would you like to see the Dove Awards show changed? I'm glad it's back inside "GMA Week." I'd like to see the whole thing televised. The Rock-oriented categories are hardly ever broadcast, but the Grammy's will always air the rock-oriented categories, won't they? Why is hard edged music "mainstream" in the secular market, but relegated to "niche market" in the CBA?
How has the Dove Award situation improved/changed in recent years? Bringing it back to be a part of "GMA Week..."
Anything else you can think of... Yeah. Don't lose sight that it's just a trophy.
Click here to return to the crosswalk.com Dove Awards Industry Comments page!