Hope in Anguish
reviewed by Andy Argyrakis

Copyright Christianity Today International

2003

1 Jun

COMMENTS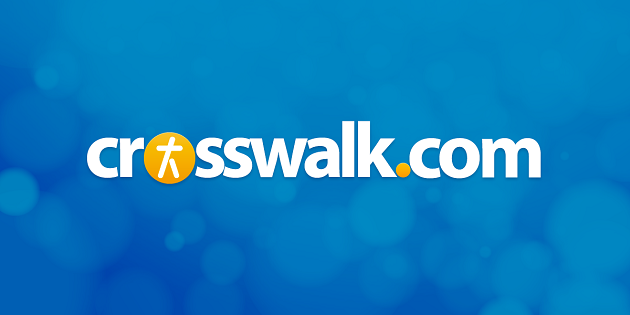 Sounds like … an updated version of East West's thumping hardcore rhythms and rock balladry that seeks refuge from the tiresome nü- metal scene
At a Glance … despite a few thrown-together moments, a slight lineup change has given the group's second label release a certain degree of freshness, exposing more of the members' personalities and spiritual struggles
When East West debuted on the national scene in the height of the late '90s nü-metal movement, they were a band many kept an eye on, developing right alongside groups like P.O.D., Pillar, and Pax 217. After a brief independent recording career and sweating it out on the road, a deal with Floodgate Records ensued, resulting in the CD The Light in Guinevere's Garden. Besides earning a fair amount of critical acceptance, the band sold well on the road (including gigs at such coveted venues as the Roxy, the Galaxy, and Troubadour), implementing their well-planned studio mix between roughneck aggression and melodic undertones without a quality loss.
Despite the widespread acclaim, the turmoil and stress of touring almost became too overbearing for members to press on. At one point the band even considered throwing in the towel. However, some time off following The Light in Guinevere's Garden Tour allowed original members Mike Tubbs (vocals and guitars), James "JJ" Jenkins (bass), and Bob Vergura (drums) to rebalance their lives and take a second stab at national notoriety with new member Jon Druse (guitar) in tow. The short breather not only renewed East West's kinship, but also gave members a new vision to get such struggles off their chests through the contexts of the brand new Hope in Anguish.
Produced by Dennis MacKay (David Bowie, Judas Priest), the disc's twelve cuts once again showcase the collision of both East West's scorching and softer sides with an increased dosage of melodic concentration. Cuts like "Seven" and "For Every Way" encompass a little bit of both angles, beginning with solo electric guitar ambiance that is slowly joined by riveting drums beats and chilling vocals of prayerful desperation. Both cuts evoke the styles of Puddle of Mudd or Revis (from the Daredevil soundtrack), but East West is much more vulnerable in its songwriting, discussing on each track how worldly pleasures have previously led them astray. The idea of having a God-shaped hole is also outlined in "Vacant," the disc's opening selection that brims with hardcore chaos as Tubbs sings of succumbing to the cycle of sin with roars of "Feel a lie, watch the birth, kiss the dirt."
East West is to be further commended for not simply sugarcoating the struggles of humanity on the somber and stripped down "The Great Facade," throughout which members expose believers' tendencies to talk the Christian talk without walking the walk: "Lost inside this noise so cold, every light is listening/Open up your mouth, speak in truth/Don't let it all slip away." Such a pondering instrumental tone is also displayed on "Zero Hour," throughout which the band tones down its unyielding powerhouse grit for a gripping ballad strewn with entrancing melodies. The album's 12-minute, wordless, progressive rock finale, "Carpe Noctum," is yet an additional example of the group's expanded terrain, serving as an appropriate ground for listeners to reflect on their own spiritual state in its artsy, experimental setting.
So, after such far-reaching musical compositions and lyrical dichotomy, what's there not to like about Hope in Anguish? For starters, sometimes the similarity between songs is so close that distinguishing between them can be quite challenging. The two most noticeable examples are "Vacant" and "Brutally Wrong" on which Tubbs' roars are cut from the same barbaric cloth, while his backers recycle identical sound-barrier breaking elements. The mid-tempo electric ballads, "Drink Me" and "The Final Say," also appear to be close cousins that get lost in the same sea of tenderized vocal yearnings and somewhat staged dramatics, failing to stir up an equal interest level as the disc's more genuine emotive moments.
Thematically, there are also times when the group's intent is unclear and the constant stream of anger and anguish becomes overbearing. Take, for instance, the swirling screams of "You fail, you break, you freak, you falter, you lie, you kill, you burn, you're nothing," on "Dwell," all of which may be attention grabbing, but in reality don't convey a point other than serving as a release from generalized aggression. Such a list of angst ridden actions also resurfaces on the head-banger "Murderer," which repeatedly shouts lines like "Hunt them, get away, hunt them" amidst an incomplete storyline of someone who appears to be struck down with personal torment. That's not to say a message can't be gathered from such respective subject matter, but those tunes easily could have been condensed into one equally productive and meaningful venting session.
Such missteps can quickly be rationalized given the group's two -week period to prepare for the studio (versus the two years they had on the last endeavor). It's evident that East West is capable of reaching greater heights had more time been available. Hopefully hitting the road in support of this disc won't be as taxing as the last time, allowing the members to not only maintain their personal lives, but keep the creative juices flowing. Regardless of the rushed moments, Hope In Anguish offers several hints that East West's appeal will continue to grow, hopefully even outside Christian audiences thanks to Warner Brothers' distribution, which will place this project in mainstream stores across the country.