Hymns of Worship
reviewed by Russ Breimeier

Copyright Christianity Today International

2003

1 Feb

COMMENTS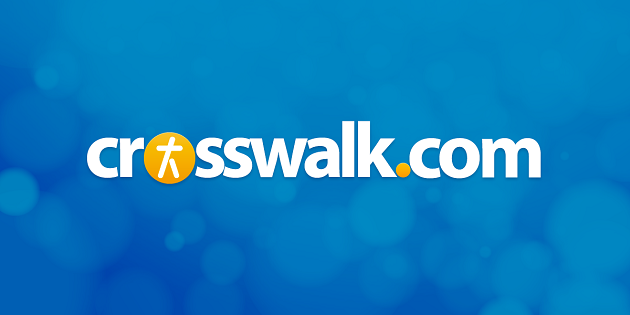 Sounds like … a collection of Fernando's greatest hymn arrangements and hymn-like originals, culled from three specific albums and performed in his Rich Mullins meets Cat Stevens style
At a Glance … neither a greatest hits album nor a true representation of Fernando's legacy of hymn arrangements, Hymns of Worship smacks of simple repackaging
Have you ever recorded various tracks by an artist to make a greatest hits tape/disc for personal use? Sometimes you just want to hear your favorite tracks from your favorite artist, and it sure beats lugging around a dozen albums.
I've been wondering for some time now how Fernando Ortega would go about releasing a greatest hits album. For starters, he's made nine albums in the last eleven years, not including his Spanish language disc. But more importantly, there's a duality to his repertoire not typical of other artists. He's just as recognized for his inspiring and thoughtful songwriting as he is for his artful and reverent arrangements of beloved hymns. It seems Fernando is worthy of a double disc greatest hits at some point, one that capsulizes the best original songs and another that summarizes his best interpretations of the hymns.
At first glance, Hymns of Worship seems to be that latter disc. It includes a number of the best hymn arrangements by Fernando and his long-time producer John Andrew Schreiner. Unfortunately, it is an inaccurate and incomplete collection, drawing only eleven tracks from Fernando's first three albums with Myrrh/Word — This Bright Hour, The Breaking of the Dawn, and Home. It's disappointing but understandable if producers are unable to secure permission from previous record labels (in Fernando's case, Urgent and RPI Records). Likewise, it's disappointing and typical that a record label will refuse to include material from an artist's most previous recording.
2002's Storm featured three of Fernando's finest hymn arrangements ("Jesus Paid It All," "Let All Mortal Flesh Keep Silence," and "Come Ye Sinners Poor and Needy," a duet with Amy Grant), and I can't imagine their inclusion on a greatest hits album detracting from sales. Don't be fooled by this collection and my setup. Some of the tracks on Hymns of Worship are original hymn-like songs by Fernando or John. Perhaps the intention was to equate Fernando and John's songwriting with that of the great hymnwriters. That's not so unfathomable, as there's still no denying the quality of the material present on Hymns of Worship.
Fernando and John's reverential treatment of the hymns preserves the original text and melody while giving them a subtle pop arrangement. These tracks help bridge the gap between those partial to traditional worship and those who favor contemporary worship. The majority of the tracks come from This Bright Hour (1997). "I Will Praise Him, Still" is an Ortega original, written very much like a classic American hymn and highlighted with gospel-styled vocals. Another track written by Fernando, "Children of the Living God" (featuring Alison Krauss on fiddle and harmony), sounds even more like one of the great American folk songs turned into a hymn. The simple arrangement of "How Firm a Foundation" has a similar sound with Celtic undertones that are surpassed by the Celtic march of "All Creatures of Our God and King." In contrast, Fernando's rendition of "I Will Sing of My Redeemer" is much simpler, accompanied only by gentle piano.
Four tracks come from The Breaking of the Dawn (1998). John's simple arrangement of the Irish hymn "Be Thou My Vision" is beautiful, and "When All Thy Mercies" is a pretty, lullaby-styled hymn accompanied by acoustic guitar and electric piano. The energetic and acoustic "Creation Song (Glory to the Lamb)," written by John, sounds like a classic worship song written by Rich Mullins. "Jesus, King of Angels" is another Ortega original, a fantastic prayer song that deserves recognition as one of Fernando's greatest compositions — it doesn't actually sound much like a classic hymn. The compilation's remaining two tracks come from the album, Home (2000), and they bookend this recording. "Pass Me Not" makes a fine opening song with a stripped down piano and vocal arrangement reminiscent of Selah. "Give Me Jesus" is one of Fernando's most moving and powerful hymn arrangements. Based upon a traditional African-American hymn, there's a sense of finality to it both musically and lyrically that makes it a perfect album closer.
These eleven tracks certainly represent some of Fernando's best, but the album isn't really a greatest hits collection nor a best hymns album. If it were either, then there are a number of other essential tracks that need to be included. If nothing else, it's surprising that the producers didn't tap Fernando and John to work up one or two new hymn arrangements to make this album worthwhile to fans. Instead, it smacks of simple repackaging designed to fill the void until Fernando Ortega's next album, while capitalizing on the popularity of worship music. How else to explain the silly title? Is there such a thing in a Christian context as an unworshipful hymn? Hymns of Worship features quality music and serves as a fair introduction to Fernando Ortega's artful and inspiring music, but with only 38 minutes of music, there's simply no incentive to buy it if you are already a fan. There are far more rewarding albums to be found — namely, any one of Fernando's previous recordings.