Above it All Lacks That Certain Something
Christa Banister

Crosswalk.com Contributing Writer

2014

25 Nov

COMMENTS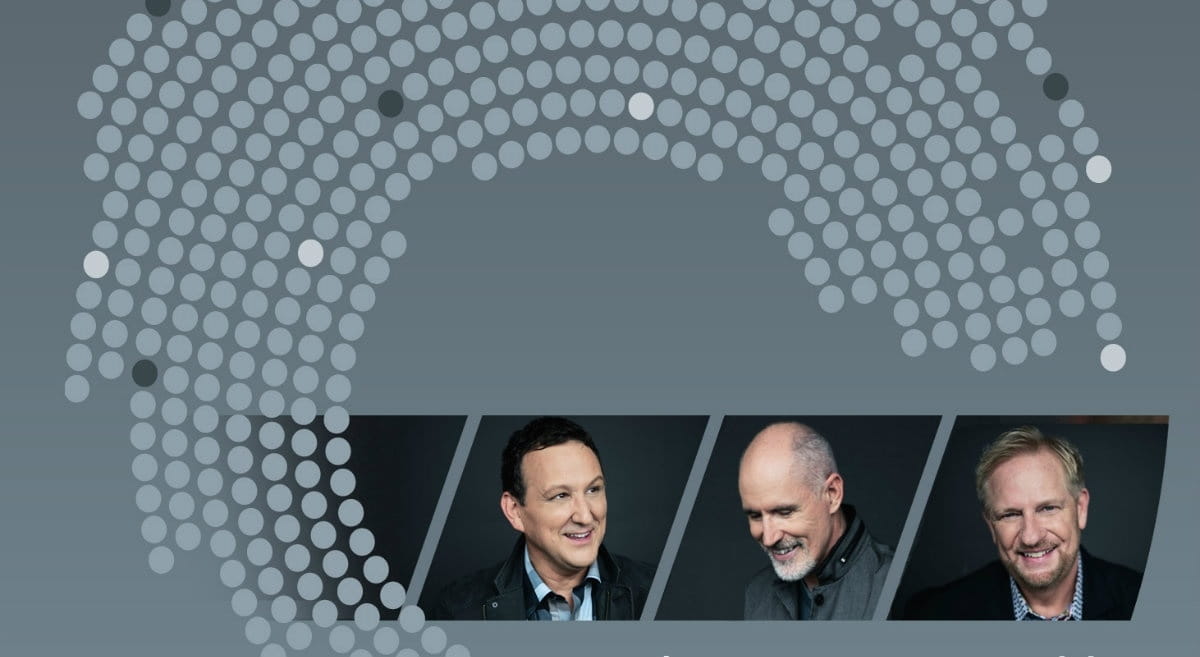 Artist: Phillips, Craig & Dean
Title: Above it All
Label: Fair Trade Services
In a world where image is king and perpetual genre-jumping and shock jock antics are often the key to staying relevant in the music business, Phillips, Craig & Dean have carved out an impressive two-decade career without any of those typical tactics.
With nothing more than soaring melodies, intricate harmonizing and simple songs that speak of tried-and-true faith and also serve as a call to worship, PCD's sound from album to album has evolved more gradually than the norm.
Without selling out or shocking its fanbase too much, the trio has embraced modern sounds that mesh well with what the trio of pastors is singing about. When executed at the highest level, the listener winds up hearing something like 2009's Fearless, a stunning example of substance and style co-mingling in effortless fashion.
But in what's the follow-up to last year's Christmas project, Hope For All the World, PCD return to their worship roots in largely unremarkable fashion with Above It All, a 10-track collection with the congregation in mind.
While there's nothing glaringly wrong with praise-focused songs including "Jesus—Only Jesus," "Let it Be Known" and "Voices From the Other Side," there's nothing all that memorable about them either. Simply put, it lags. From the songwriting that feels a little too been there, heard that, to the shockingly stale musicianship that doesn't make the most of the guys' gorgeous harmonizing, Above it All lacks that certain something, a compelling element that immediately draws the listener in.
It's been said that some singers are so talented that you could listen to them sing the phone book and you'd be happy. No doubt, PCD definitely has wow-worthy pipes, but listening to Above it All is a lot like listening to very skilled singers tackle material that like a series of phone numbers, won't probably stick with you for the long haul.
*Published 11/21/2014