I Belong
reviewed by Russ Breimeier

Copyright Christianity Today International

2007

1 Dec

COMMENTS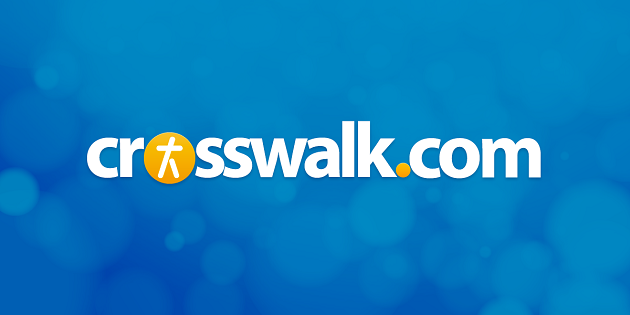 Sounds like … the same sort of worshipful pop offered time and again by artists like Darlene Zschech, Vicky Beeching, Twila Paris, and Rebecca St. James.
At a glance … though I Belong has its moments, acclaimed worship leader and songwriter Katrhyn Scott generally sounds predictable and routine on her first studio release than she does on her previous live efforts.
Track Listing
Everything Changes

No Turning Back

Thank You For The Cross

You Gave Your Life Away

How Could I Ever Say Thank You

I Belong

Love Rescue Me

Only True God

Grace Has Called My Name

Will Justice Reign?

What A Friend
After at least ten years of modern worship, it's clear that some Christian pop stars aren't meant to be worship leaders. By the same token, some worship leaders just aren't meant to be pop stars. Though they excel at writing for the church and leading others in praise, their studio projects and radio singles are less exhilarating for whatever reason (glossier production values, the absence of congregational interaction). Darlene Zschech, Brian Doerksen, Reuben Morgan … all excellent worship leaders, yet strangely less inspiring when removed from the context of a congregation.
Struggling with similar issues, acclaimed worship leader Kathryn Scott is in good company at least. You know her best for penning "Hungry (Falling on My Knees)" and her moving vocal performance on the original recording of "Breathe." Scott comes from a musical family, mentored by Doerksen, collaborated with Paul Baloche, and has planted churches in the UK with her husband. And her 2003 debut Satisfy—a live recording—was an excellent project that demonstrated her wonderful voice, her Irish heritage, her varied style, and her thoughtful approach to worship music both traditional and contemporary.
Four years later brings her first studio recording with eleven new songs, some co-written with Doerksen, Baloche, and even Scott's mother. Yet something is missing on I Belong, and it's not just a congregation. The overall sound is more simplistic and straightforward pop, resembling similar projects from Zschech, Twila Paris, and Vicky Beeching, as if created with AC and inspirational radio formats in mind. It's drained some of the personality from Scott's style.
The lyrics are more conventional than usual for Scott too. "Everything Changes" was written about the transforming power of God, but it's rather routine in scope, only scratching the surface without bringing anything new to worship music. The same could be said of "No Turning Back," borrowing from 1 Corinthians 9 for a metaphor of perseverance and commitment to the Lord. The overused title "Thank You for the Cross" is indeed a song of thanks for Jesus' sacrifice, as are "You Gave Your Life Away" and "How Could I Ever Say Thank You"—not interesting enough to constitute a theme or distinctive enough to set them apart from similar songs over the last decade. And Scott is too good of a songwriter to resort to the old "quiet my fears … dry all my tears" cliché found in "Love Rescue Me."
Fortunately, there are stronger exceptions found in the second half of I Belong. The title track is a sparse and beautiful piano-and-strings ballad inspired by Romans 8:38-39, on par with her best work and the sort of song the church will more eagerly embrace. Congregations may find the lilting melody of "Only True God" a little trickier, but it's lovely nonetheless. "Grace Has Called My Name" also ranks with Scott's best, a gorgeous and understated portrait of brokenness working out salvation that resembles Sarah McLachlan and Sara Groves in tone. "Will Justice Reign" effectively ponders God's will for a fallen world as "creation groans"—a complicated subject to pull off in the context of worship. And the album closes with an attractive and accessible updated version of "What a Friend We Have in Jesus."
By no means is this a bad album. It's pleasant pop underscoring one of Christian music's most under-celebrated voices—like a more plaintive and expressive Leigh Nash. But Scott has done much better with previous efforts. I Belong somehow makes her uncommon talent sound more common here, showing that some artists are better at ministering in the studio and through the radio, while others are better at ministering through the church.
Copyright © Christian Music Today. Click for reprint information.