'I Did Not Want to Be a Pop Star'
reviewed by Andree Farias

Copyright Christianity Today International

2004

1 Jan

COMMENTS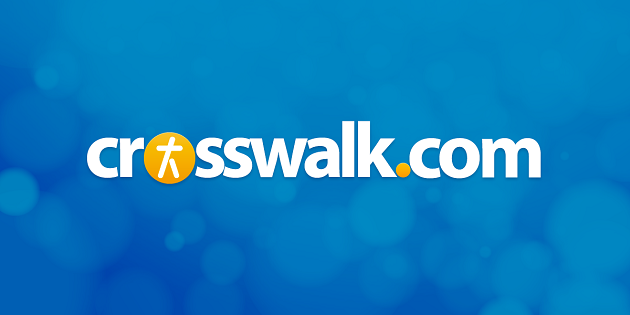 Rachael Lampa is a typical teenager. Just by listening to her talk about graduating from high school, getting her driver's license, and moving out on her own—and sometimes pausing mid-thought to talk about something altogether different—you wouldn't guess the 19-year-old is behind one of most progressive and exquisite pop albums in a long time. The young chanteuse recently discussed with us the creative process for her self-titled opus, how she regrets some of her teenybopper past, and how she wants to be known for her songwriting, not her status as mini-diva or her powerhouse vocals.
You take risks with this album that you've never taken before. It's very unpredictable. Are you anxious about the reception it'll get?
Rachael Lampa:Definitely. In a good, healthy way, though. I'd been working on it for so long. It feels almost as if I'd been hiding away, just working on it and praying about it, and thinking about whether people would latch onto it or not.
At times it's so quirky and experimental. Do you feel this could alienate those who know you for your lighter, teenybopper material?
Lampa:I don't think so, because there are some tracks that are reminiscent of past records. I think we did a good job of building a bridge from those records to the new one. Also, my whole life I've always gone from one journey to another. I listen to a whole lot of music. I feel like I have enough control that I can say, "This is what is going in my life, this is what inspires me, and this is how I want this to sound."
You didn't always have that privilege, though.
Lampa:No, before I couldn't experiment as much as I wanted. This is finally the album that reflects who I really am. I hope and pray that older fans will latch onto it. There's still a lot of lighthearted moments, but that's not my ultimate goal. My ultimate goal is making music that shows where God is leading me. I hope I could convey that.
Some songs are over six minutes long. I can't visualize some of your younger fans appreciating that.
Lampa:When we were in the studio we were in a different mode. We were not trying to do music for anybody in particular. We're doing what creatively feels right and makes sense. In our minds, we weren't thinking, "Oh, people are going to hate this." The band kept playing, and I kept singing, and it just happened. If somebody thinks it's too long, then change the tune, you know? We tried not to get too wrapped up into formulas.
Another formula that you did away with was singing other people's songs. You now write or co-write your own material. How do you feel about those older songs that you had to sing?
Lampa:Obviously, some songs are going to get a little old, especially after singing them night after night. But the wonderful thing is that God can make good things out of everything. Even if some of those songs are so repetitive, God always finds a way to make them mean something different to people. That helps me to still have passion about them, still mean them, and still communicate them.
Keep it real with me, though. Even a song like "God Loves You"? That song was pretty bad. "You know it, you know it, you know it!"
Lampa:I can't sing that anymore! I don't even think my band has heard that song, and I don't want them to hear it. I don't want them to learn it. No, thank you. That's the one song that's out of my set list!
So you have moved on in a certain way.
Lampa:Oh, yeah. Definitely. And that applies to everyone who's worked with somebody else their whole life. Everybody has those home videos that when you watch them, you're like, "Ohmygosh, throw that away!" But like I said, God can work good things out of bad ones, including this song.
Your vocal style also has changed. You're not going all Mariah on people, but trying to be a little more reserved and subtle with your vocal approach. Why the change?
Lampa:It really is hard being on the road for so long and hitting those notes every single night. But it also became very unnatural. I felt like I started focusing on singing songs so much, that I wasn't feeling them as much. Just with the way the melodies came about, it wasn't lending itself for big vocal moments. We didn't want the whole album to be this huge, blow-out high note.
When you juxtapose this with your newfound love of songwriting, which one outweighs the other? You'd rather be remembered as a power vocalist or a songwriter?
Lampa:I don't know. Gosh. I guess I'd want to strive to be excellent in everything. I don't want it to seem like I'm slacking off in any particular area. I want to always be able to challenge myself, vocally and lyrically. But the main focus of all of this is communicating this message that God has given me to communicate, and that comes out through writing. So I guess it's writing and the music that I'd rather be remembered for.
You've also made a change geographically, moving from Colorado to being out on your own in Nashville. Why the move?
Lampa:I graduated high school, and I've been back and forth to Nashville for almost five years. Back in Colorado I went to public high school, and a lot of my friends were not Christians. When I moved to Nashville I made a couple of new friends and I was like, "I can have friends who pray for me, who will sit and read Scripture with me." That was such a new concept to me. It felt like I was growing and in such healthy friendships. It was just a big awakening to me. The more I kept going, I felt like at home.
There's no going back to Colorado, then.
Lampa:I don't know how permanent this thing will be. My brother is my road manager, so I'm living with him. I talk to my parents and my little brother and sister every day. We're still totally close. When you turn 19, sometimes you feel like moving, sometimes you don't. Personally, I felt like God wanted me to be somewhere else for the time being. I still get to have fun and go back to see my family all the time, so it's not like it has anything to do with me wanting to be away from my parents.
So it's not like you're going through a rebellious stage or anything.
Lampa:No, not at all.
Do you ever feel homesick, though?
Lampa:I've definitely felt homesick. I don't know who doesn't. Even my friends who've gone off to college, they all feel homesick. But there's no doubt in my mind of where I need to be right now. God was so just preparing me for the next stage in my life, so I felt OK and at peace with being willing to endure whatever hardships. All I know is that God is constantly working on me, and I'm just going to go along for the ride.
With many of your friends now in college, do you feel like you're missing out? Or you're fine dedicating yourself 100% to your music career?
Lampa:I don't think college is going to happen any time soon for me. Just kinda wanted to see what it was like to travel and make records, so for now I'm going to stay at home working and stuff. You never know. A few years ago I didn't know I would be moving to Nashville, so maybe it's the same with going to college.
Have you always felt this way, even when you signed with Word? Or is this something more recent?
Lampa:I always wanted to sing. I definitely did not want to be a pop star. When I was younger, when I would meet with my guidance counselor, I wanted to be a doctor, a teacher—I was your typical little dreamer. Then when I wanted to do the singing thing, I thought it would be fun and I said, "God, show me what you want me to do." And it gradually became the one thing I needed to be.
For more about Rachael Lampa, visit our artist page for her. You'll find past interviews and reviews there, including our take on her new self-titled release. To hear sound clips and buy her music, be sure to visit .