I had an Amazing Time at the Parachute Festival In New Zealand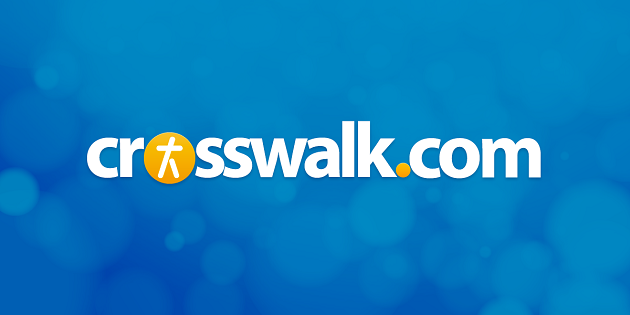 By Andrew Sutton
On Location at the Parachute Festival in New Zealand
"Are you ready to rock Parachute?" yells Audio Adrenaline's main singer, Mark, to an estimated 25,000 strong crowd standing in the rain on the outskirts of Matamata. Parachute Festival 2001, the biggest music festival of its type in New Zealand, ran from the 26th to the 29th January.
Nine stages on a hundred acres of farmland in Matamata is filled every year with people from all over the country who are in the area to hear only two things - music and Jesus. And they definitely got their money's worth in both cases.
Bands performing at Parachute 2001 included international greats like Audio Adrenaline, Paul Colman Trio, Earthsuit, Third Day, and The Newsboys. Some awesome Kiwi talent featured in bands like Drinkwater, The Lads, Wash, Pugface, and Soda. My friends and I unanimously decided The Newsboys outdid the other artists.
What do the parents think of all this? As Mark Sutton, tongue in cheek said, "It's great! The kids disappear for a weekend!" But that doesn't mean that parents can't disappear and have fun too. Even those not into music found plenty to entertain and inform them because there were more international and local speakers than you could shake a stick at.
Among the better known were Ken Green from Life FM, Paul Colman, the main singer in the Paul Colman Trio, and Johnny Lee Clary, an ex KKK leader from the United States. The Street Cage filled in five minutes as people flocked to hear Clary's testimony. He also spoke of Marilyn Manson's satanic church and lifestyle that influenced the perpetrators of the Columbine High School massacres. Fourteen year old, Amana Simmons summed up the feelings of many when she said; "It was good to see God through other peoples' testimonies."
A typical day at Parachute 2001 started with aerobics waking me in my nearby tent at 8:10am. The Bands didn't start performing until noon, but speakers at the Club Rhema tent spoke on a range of topics from the grace of God to the importance of prayer.
At 12:30 scores of people headed to The Street Cage where bands played their own styles of music, and threw out energy bars and tennis balls (which could be swapped for CD's). Most people in the Cage didn't settle for just standing and listening but instead swung to the beat of the music and crowd surfed on the hands of willing 'waves'.
At night most people went to either the BCNZ arena or the Life FM main stage to hear the huge international bands. The Life FM main stage had two well-known international bands each night followed by Kiwi bands and finally a movie finishing about 3:00 am. If you weren't tired by then or wanted to warm up in the 10 degree temperatures then you could go down to the 'N' Dorphin tent and groove to the music, mixed by the DJs, until 6:00 in the morning.
At the Leprosy Mission fundraiser, in the middle of the Village, a survivor type scenario saw fifteen people complete challenges and try to win votes in an effort to take away a prize of one thousand dollars cash, five hundred dollars of CD's and a mission trip to Vietnam.
The Parachute Village boasted all the things found in a normal town. From The
Bible
College of New Zealand and World Vision information centers, to the hair salon, to the music and clothes shops, to the fast food outlets and supermarkets. This village had it all!
Murray Dalrymple, when asked to comment on the more unusual aspects of his trip to Parachute said, "Not showering for four days and using a CD for a mirror definitely is not the most fun thing!" Although toilets around the campsite were plentiful and a welcome relief from Christmas in the Park's forty-minute wait, they were still your regular smelly port-a-loos.
Radio Rhema DJ, Rob Holding, said his most unusual experience at Parachute was, "Walking around for an hour looking for my daughter and her friend between 11:30pm and 1:00 in the morning!" Finding people was a challenge in itself and finding your tent could be nightmarish in the dark but added to the fun that is Parachute.
When youth were asked if they were going to Parachute 2002, the replies were all similar, "Of course man, cause it's really cool." and "Yea, cause it's awesome to see the bands and people." These small phrases sum up one great weekend of fun, music, fun, speakers, fun, junk food, and fun.
Reporting: Access Media