Hunting Party a Head Banger's Playground
Ed Cardinal

Crosswalk.com Contributing Writer

2014

30 Jun

COMMENTS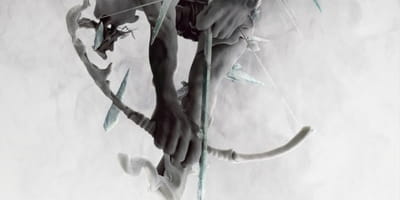 Artist: Linkin Park
Title: The Hunting Party
Label: Warner Bros.

Mega-platinum nu metal rap act Linkin Park (Remember "In the End" from the diamond certified Hybrid Theory album?) is back with its sixth studio set, The Hunting Party, widely hailed as a return to hardcore form after several Rick Rubin-produced efforts that veered into electronic experimentation. The liner notes state the band is "Hungry for the visceral." Sure enough, there's a lot of screaming and puffed up rhyming that never fully explain themselves; we just know a primal urge to rock is being met.

As such, The Hunting Party will satisfy the original wave of Linkin Park fans, but it won't make sense to outsiders or by any means endear itself to Christian music listeners. Opener "Keys to the Kingdom" just feels hopeless as front man Chester Bennington distortedly sings, "I f--- up everything I see, fighting in futility." Helmet's Page Hamilton sings the chorus of "All for Nothing," a song packed with great flow from emcee Mike Shinoda and stellar rock musicianship, but again the cursed lyrics are off-putting.

First single "Guilty All the Same" is on point, a rant against the man (and the media) that captures the best of the distinct genre: ominous keys, fierce double kick drumming, squawking guitar solo, guest rhymes from hip-hop's Rakim, and a strong melody to smooth the whole thing out. "War" is raw punk, an incendiary what-is-it-good-for mosh piece that's good at what it does. And "Wastelands" deftly mixes rap and rock, but again there's no pick-me-up: "The future slips away; hope turns into fear." Bummer.

Better content is waiting in "Rebellion" featuring System of a Down's Derek Malakian. The band's tight metallic playing sounds like a band of horsemen charging the castle, and thoughtful words about how we are "confined by the things we own" begin to resonate. But don't expect a similar think-piece or as fierce a sonic assault on "Drawbar" featuring Rage Against the Machine's Tom Morello. That one's a moody instrumental with echoing drums, deep piano notes, and guitars that whisper instead of shout.

Linkin Park even makes room for relationship ballads on the memorable and melodious "Until It's Gone" and theatrical "Final Masquerade, but The Hunting Party is ultimately a head banger's playground with sharp-edged equipment and negative vibes one has to watch out for. Proceed with caution.
*Published 6/30/2014