If We're Honest is Pop Perfection Start to Finish
Lindsay Williams

Crosswalk.com Contributing Writer

2014

29 Apr

COMMENTS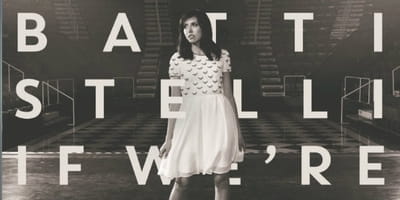 Artist: Francesca Battistelli
Album: If We're Honest
Label: Fervent Records
Award-winning pop songstress Francesca Battistelli reveals why she's amassed such a loyal following in her relatively short career on her third studio release, If We're Honest. The album mirrors Battistelli's current season of life as a wife, mother of two young children and acclaimed artist. If We're Honest marries the exuberance of her debut with the lyrical depth of her sophomore effort, resulting in her most accessible and candid recording to enter her discography thus far.
Lead single "Write Your Story," already a hit at radio, kicks the collection off with a fast combination of artful lyrics and shimmering, high-energy beats. The fun "When The Crazy Kicks In" follows, reminiscent of former hit "This Is The Stuff," with its word picture of juggling numerous spinning plates as she attempts to balance her demanding personal and professional roles. Stand-out track "Unusual" treads a similarly quirky lyrical path with an ode to those who may feel like outcasts for staying true to their beliefs.
The piano-laden title track poignantly captures Battistelli's heart-on-your-sleeve transparency with a chorus that encourages the beauty found in authenticity: "Bring your brokenness, and I'll bring mine/ 'Cause love can heal what hurt divides/ And mercy's waiting on the other side/ If we're honest." Meanwhile, tracks like "Choose to Love" and "Run to Jesus" display her admitted dependence on God, while "He Knows My Name" confirms Battistelli's desire to give Christ the spotlight in her music and ministry as she sings, "I don't need my name in lights/ I'm famous in my Father's eyes/ Make no mistake, He knows my name/ I'm not living for applause/ I'm already so adored/ It's all His stage/ He knows my name."
A number of tracks—like the haunting "Find Rest," the anthemic "We Are The Kingdom," the sparse "Tonight" (featuring All Sons and Daughters) and Battistelli's cover of Bryan and Katie Torwalt's "Holy Spirit"—find the singer-songwriter integrating more worship-oriented material into her recordings. Although the latter two cuts are exclusively featured on the deluxe version of the album, the vertically-slanted faire is reflective of the intentional worship set recently added to Battistelli's live shows.
While she remains in safe territory without attempting anything outside the realm of the steadfast pop sound she's honed since her debut, fans will find a million reasons to enjoy what is arguably Battistelli's finest offering to date. If We're Honest is pop perfection from front to back.
*Published 4/29/2014