Neverclaim Enters the Christian Scene
Ed Cardinal

Crosswalk.com Contributing Writer

2013

21 Oct

COMMENTS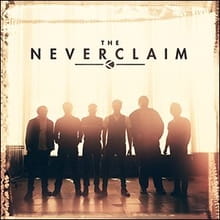 Artist: The Neverclaim
Title: The Neverclaim
Label: Essential Records

Somewhere between DecembeRadio and The Decemberists comes The Neverclaim, a new rock/worship sextet from Portland that was already stirring a groundswell of excitement in and beyond its hipster hometown before Third Day lead singer Mac Powell took notice and mentored the group into a record deal. This self-titled debut is duly comparable to that band's 1996 opener, powered by early indie hits and poised to take over the major league charts very soon.

Named after the desire to never claim God's glory as its own, The Neverclaim actually carries that unassuming spirit over to its personal style and sound. There are no distracting fashion statements being made, and the songs don't rely on production gimmicks but simple passion. Lead singer Jeremiah Carlson's voice has a lot in common with former Live front man Ed Kowalczyk's, a scratchy soulful cry that gives every track a little extra modern rock punch.

"Revival" kicks the door right in with U2 bravado and the declaration of being made for such a time as this. Sure, it may be a familiar phrase and anthem structure, but The Neverclaim mixes all the ingredients without seeming copycat or manufactured; the aim is true and never misses the target. The same can be said for first single "One Truth One Life", another creed-carrying fist pumper set apart by piano and gang vocals.

Just as effectively The Neverclaim softens its presentation without losing any muscle on the poetic "Pearl of Great Price". Likewise, "Steal Their Hearts" is a steadily-paced sweet prayer to God about children and makes good use of a mandolin. "Mighty Jesus" feels like effortlessly corporate-geared praise—wide-open acoustic guitar chords and an all-in melody you can sing along with almost instantly. These are all songs that speak well the language of today's church.

Also working in this band's favor is the strumming and bass drum fury on early favorite "My Soul Longs". Mumford & Sons comparisons may be a dime a dozen right now, but that act could surely appreciate what The Neverclaim does rhythmically on this track about Christ's return. Add to that Carlson's contagious Spirit of God burn inside of me! pleading on "Burn", and you really do have one of the hottest new artist albums in Christian music right now. Claim it!
*This Article First Published 10/21/2013