Identity Crisis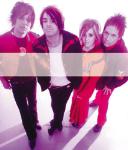 Rock 'n' Roll Worship Circus front man Gabriel Wilson has recently stumbled upon an important revelation as his band continues to travel the country and carve out its niche in music and ministry: "There are apparently enough Chris Tomlins, I guess. God's just called us to take worship to a place it's not usually taken."

This epiphany comes as Wilson recognizes the confusion on the part of Christian music lovers as to who this Dove Award-winning band really is. With its colorful moniker, unorthodox approach to writing congregational worship songs and musical influences as diverse as The Dandy Warhols and as classic as the Brit-rock sensibilities of The Rolling Stones and the Fab Four, audiences are still not quite sure what to make of the fashionable foursome.

But, in fact, the band, which includes Wilson's wife, Blurr, drummer Zurn and the recent addition of a new guitarist, Eric, still continues to be surprised with where it ends up playing. Instead of the Passion "OneDay" conferences they expected to play with the likes of Tomlin, they usually share the stage with rock acts like Skillet. While Gabe certainly doesn't mind sharing the stage with other rock 'n' roll enthusiasts, it's still a little bewildering to the guy who led worship for 11 years at his church before signing with Integrity Music's Vertical Music two years ago.

"I feel like we get misplaced sometimes. We're a worship team, yet we end up mostly playing the rock slots at festivals and such," Gabe says. "It's frustrating when you grow up in the church and you just want to keep doing the whole 'I-want-to-go-lead-worship-at-a-worship-conference-where-people-are-ready-to-worship thing.' But it's been an interesting line to toe of going into rock venues, into places where people aren't expecting to have prayer or worship. And the amazing thing is that we've been more accepted in those venues."

When the band does play in churches, however, adjustments have been made to help the audience feel more comfortable. "There have been times when we've gone into a church, and I just have a sense in my heart that if I'm standing up there and slinging an electric guitar like I do, they aren't going to worship with us," Gabe says.

"So, I'll go to the pastor and see if they have an electric acoustic, sit down on a stool while the rest of the band stands, and it's instantly a little more appealing. It's like I don't look aggressive. I'm not beating a guitar. Instead, I look more laidback because I'm sitting and playing an acoustic. We'll sometimes adjust our set like that. But at some point, though, it's like, 'This is who God made us to be, and it's not out of rebellion or anything like that; we're just trying to be true to who He's created us to be.'

"It's kind of like David trying to fight Goliath and Saul trying to put his armor on [David]. And it's heavy. It's cumbersome, and it's just weird. That's what happens when we're not ourselves — even when we try to cover other people's songs. I can't do songs like that with any conviction. It's not what God has given us to do. We'll turn it down if it's too loud. We'll do our best to make concessions as long as it doesn't compromise our vision, mission or who God wants us to be."

Fashion Conscious Worshippers

Forget Versace, Dolce & Gabbana or even Gucci. Fellow artist Steve Taylor's look is what's inspiring Gabe these days. "That guy is more rock than anyone else in this industry," he muses after spotting Taylor at a recent festival performance. "With his pin-striped bellbottoms, rad shoes and a simple shirt, he's got the most rockin' look going on. In fact, I have pin-striped pants on right now!"

Other trends that are inspiring Gabe's wardrobe choices are the "really cool denim resurgence going on right now" and pointy boots that recall the Beatles' era. "It's pretty great that pointy boots are starting to come back in and are not just being sold in Europe," he says.

As for his better half, Blurr, who he describes as "always foxy," she's recently added some fuchsia streaks to her naturally red hair. "It's totally wrong, but that's what makes it so cool," Gabe says.

"I guess I didn't know what I was getting into. [The stylist] put a lot of magenta in there, but it's fine. It's new. It's just hair," Blurr adds.

But despite the band's knack for fashion, there are still only so many clothes you can pack into a cramped van, Gabe confesses. "When we play a youth conference, I think people are starting to catch on that I've worn the same thing all three days. But when you find something that's working, so you just stick with it."

© 2003 CCM Magazine.  All rights reserved.  Used with permission.  Click here to subscribe.