If You Say Go
reviewed by Russ Breimeier

Copyright Christianity Today International

2002

1 Jul

COMMENTS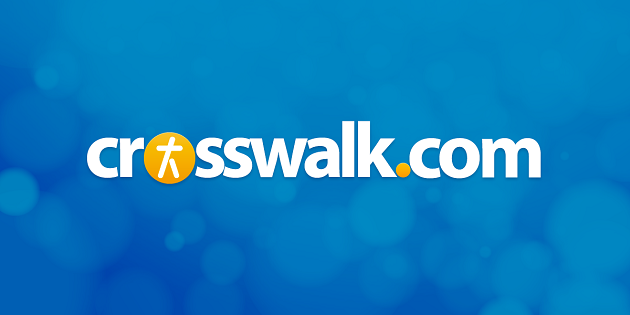 Sounds like … contemporary worship similar to past Vineyard releases such as Hungry and 1,000 Generations
At a Glance … this doesn't quite reach the heights of Hungry and Live from London, but it sure comes close with more than a few songs that likely will become new modern worship anthems.
Vineyard continues its newfound mission of reaching the world's youth with its latest release, If You Say Go. This time we're treated to the worship of Bluer, a young-adult service at the North Metro Vineyard in Minneapolis, Minnesota, that got its name while trying to define the faith and passion of its worshipers: "Bluer … than true blue, genuine, authentic, [and] real." The album's title was inspired by Isaiah 6, in which God calls his people to "go" for him. The concept of complete surrender to God's will is a theme throughout the album's 13 songs. I also like the album's cover, which shows an average man walking across water towards some distant city along a bay – communicating that through God all things are possible. Bluer worship leaders Greg Hjelle, Lisa Kieffer, and Rachel Milstead, are joined by worship leaders Matt Haupt (Dayton, Ohio), Lauren Johnson (Wilmington, North Carolina), and Travis Ross (Wichita, Kansas) – all of whom range in age from 19 to 32. Once again, Vineyard has released an album that sets the precedent for excellence in original worship music.
There are more than a few songs on If You Say Go that will likely become new modern worship anthems. If you want to hear them before they appear on a high-profile Christian artist's worship album or a best-selling compilation, this is the place. The opening "Invitation Fountain," originally a Violet Burning tune, is a somewhat routine mid-tempo guitar anthem that builds nicely as the song progresses, and the chorus is pretty catchy. It's followed by a simple but infectious guitar rocker that celebrates God's "Creation," which feels like a blend of Sonicflood and a Vineyard Hungry song such as "Your Name Is Holy." The mid-tempoed shuffle of "Sovereign Lord" also features a memorable chorus that bears a musical resemblance to Jennifer Knapp's songs, and it nicely sums up the mystery of God's love for us: "Sovereign Lord / Your ways are not my own, your wisdom never ends / Sovereign Lord / You've created the heavens, yet you call me your friend." I also enjoyed some of the darkly-hued, moody anthems such as the confessional "Undone" (think "Hungry" meets Delirious' "Obsession") and the humble "My One Desire" (similar in style to Dido or Alanis Morrisette). And though it's a little too similar to Chris Tomlin's "Forever," "His Loving Kindness" has an irresistible rock drive that focuses on giving thanks to the Lord for his enduring mercy. I like it especially because of the stronger atmosphere of everyone singing, including the worshipers.
Then there are my two absolute favorites on If You Say Go, both sung by twenty-year-old worship leader Rachel Milstead. Her passionate vocals recall Rita Springer, Wendy Whitehead (Vineyard UK), and Sarah McLachlan, and she helps carry the powerful and ethereal "My Everything," a gentle yet rocking and atmospheric finale that gradually builds from a prayerful ballad to a bombastic rocker a la Queen or Delirious. You can hear Rachel leading worshipers on the chorus at the end of the song, though I imagine it's a tough one for people to pick up. Nevertheless, it makes for a stunning and effective closer. Even better is Rachel's own composition, "Make Me Whole," which may be the most beautifully written prayer ballad since "Breathe": "Breath of God spring new life / Spirit move through my bones / Holy love embrace me / Stir my heart, wake my soul / Bring new life and make me whole." I love everything about this song – the honesty of the lyrics, the dramatic chord progression of the chorus, and even the simple and unobtrusive prayer Rachel offers at the end of it.
I have yet to hear an original worship album that doesn't have a few tracks that are less than impressive. Some sound excellent, but lack lyrical depth. For example, "Father of Lights" has a thrilling Delirious-styled rock drive, but the entire song is comprised of the lyrics "Father of lights you delight in Your children / Every good and perfect gift comes from You / Father of lights, You never change, You have no turning." On the flip side, I wish "To Live" were more enjoyable musically, because the lyrics are so strong: "Whatever was, whatever is to come / I consider loss for the sake of you / All of life can't compare to you / To live is to know you, to die is to gain you / Jesus you're my sole desire."
Still, it's hard to focus on the cons of this album with so many pros. As much as I've enjoyed recent Vineyard projects such as Holy and 1,000 Generations, If You Say Go is probably the best original album from Vineyard since 1999's Hungry. It features several moments of inspiration and truly passionate worship. With more than 70 minutes of music, worship leaders will find plenty here to enhance their worship services. Additionally, the enhanced CD features lyrics, chord charts, and guitar tabs of all the songs, as well as acoustic versions of many of the songs to demonstrate how the music translates into a more intimate setting. I can't tell you how glad I am that Vineyard recognizes a need for this. Great stuff here from the Bluer band and Vineyard Music Group.