Imagerical
reviewed by Russ Breimeier

Copyright Christianity Today International

2001

1 Jan

COMMENTS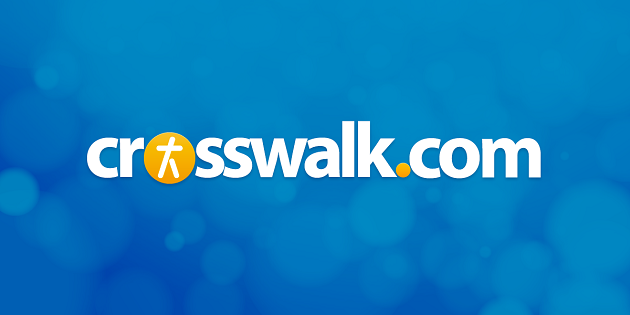 Sounds like … stylized modern-pop-flavored praise and worship that sounds a bit like Michael W. Smith, Mark Schultz, and Sonicflood
At a Glance … strangely both generic and original in sound, Matt Brouwer has delivered an exciting worship-focused debut that demonstrates a desire for artistic excellence.
Matt Brouwer has been leading a contemporary worship service called mnw (Monday Night Worship) at Prairie Bible College in Alberta, Canada for the last five years. The worship service became renowned to the point that he and his band received several recording contract offers, and Matt eventually settled with Reunion Records (which seems intent on importing Canadian Christian artists—first Carolyn Arends and then Jake). The album's title is actually a word he and his friend Jill Paquette (who sings and plays on the album) made up and defined as "of or pertaining to the mysterious or the unknown … involving imagery." They used the word as a challenge to have mystery and images in the lyrics, contrasting the triumphant and uplifting choruses with darker verses. I wouldn't go as far as others who have said that Matt has created a new genre, but I will applaud him for creating a sort of artistic mission statement to fuel his creative process.
The resulting creative process is not as lyrically impressive as I would have hoped, but it's far more interesting and less clichéd than most praise and worship. For example, I love "Sanity" because it's an original title/idea for a worship song—with all the futile attempts at finding self-fulfillment in this world, God is the only real glimpse of sanity we have. For deep, meaningful (though not particularly original) worship lyrics, you can always count on the Psalms, and Matt bases a few of his songs on them. "Lead" is a beautiful extra-personalized rewording of the famous elements from Psalm 23, and "A New Song" is an upbeat rock worship song based on Psalm 33 ("I will sing a new song … "). I was also impressed by "Consecrate," which focuses on the enormity of what Christ did for us, because it would makes for a good communion song with its meditative and reflective tone. It begins by focusing on the consecrated elements (bread and wine) and what Christ did for us through his death, but later becomes a prayer to consecrate our hearts and never forget Christ's gift. It's a beautifully written song.
Just about every song on Imagerical contains good, simple, and catchy music that offers something refreshing to worship music. Therefore, it strikes me as ironic that the first single from the album, "Water," is in my opinion the weakest track, and really the only track that Matt didn't originally write (he modified the song after hearing it performed at a worship conference). Sure, it rocks and it's a nice image based on Psalm 63:1 (God is our water in this dry and weary land), but it's also the most repetitive and clichéd sounding song on the album. Why not use some of the other verses from Psalm 63 or expand on the image some other way? It's a well-produced rocker that's sure to be embraced as the breakout track, but there are nevertheless better tracks on this album.
The solid songwriting of Imagerical is complemented with top-notch production. The musicianship is strong, yet it never takes center stage. Though I believe instrumental solos can add to worship, I know all too well that they can be a distraction sometimes. Much credit should be given to Eldon Winter (who plays bass on the album) for helping create an extremely well-produced modern Christian worship album with a slight Euro-pop edge to it. The album retains its modern sound throughout the album, but never overwhelms (which Delirious and Sonicflood, as much as I love their music, are sometimes prone to do). In time, I see Matt becoming a very important artist in the praise and worship genre. I can't quite call Imagerical a brilliant album, but I do believe it's one of the best worship projects of the year so far—and I'm encouraged by Matt Brouwer's commitment to worship God through the pursuit of artistic excellence.