Imogen Heap's Sparks is Well Worth the Wait
Christa Banister

Crosswalk.com Contributing Writer

2014

2 Sep

COMMENTS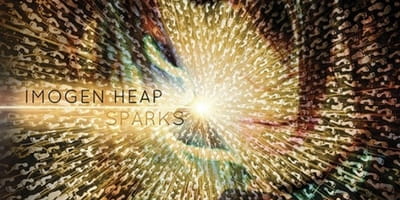 Artist: Imogen Heap
Title: Sparks
Label: RCA
Like Richard Linklater's cinematic masterpiece Boyhood that was in the works for 12 years before hitting theaters this summer, Imogen Heap's own magnum opus, Sparks,was also worth waiting a few years for.
In the music industry where the masses are particularly fickle and impatient, three years is long time between projects. But since Heap has always managed to play by her own rules, whether she's worked in a solo capacity or as one half of alternative pop act Frou Frou (best known for "Let Go" which often shows up in movies including Garden State and The Holiday), it's not surprising that she eschewed the conventional rules.
If anything, the British singer/songwriter with an unabashed love of unorthodox programming embarks on her most intriguing adventure yet. Flying in the face of predictable Top 40 fare, Heap's latest has the feeling of an abstract painting. Rather than following a traditional three-minute structure of a pop single, she channels her musical Van Gogh with a variety of timbres, hooks, rhythms and vocal stylings that delight the ear in unusual ways.
Of course, innovation for sheer innovation's sake can feel sort of empty if there's not a method to the madness. But even as Heap showcases all the different versions of herself on Sparks, there's still a unifying quality in her decidedly minimalistic approach. Whether it's the beautiful piano and haunting vocals that punctuate "You Know Where to Find Me" or the ethereal, percussion-driven strains of "Entanglement," Heap understands the important art of editing. After all, too many ingredients often makes for a cluttered and clunky musical stew. Thankfully, Heap knows when to say when.
Following in the footsteps of previous projects, Heap's lyrics have a lilting, stream-of-consciousness feel that can mean different things to different listeners. But whether it's the decidedly upbeat refrain found in "The Listening Chair" or the whispered reflections on life and love that are front and center in "Telemiscommunications," Heap clearly has fun experimenting with wordplay. Figuring out "what it all means" is half the fun of listening, and Sparks gives listeners plenty to chew on.
And unlike many "deluxe editions" of albums that don't offer much in the way of extras for the faithful, Sparks is truly worth the extra few bucks. In addition to beautiful packaging by the same folks who work with Radiohead, there are 14 bonus tracks that offer an alternate instrumental take on the songs of Sparks—which wind up being a reminder that captivating art sometimes needs a little extra time to marinate.
*Published 8/26/2014