In the Company of Angels II: The World Will Sing
reviewed by Russ Breimeier

Copyright Christianity Today International

2006

1 Mar

COMMENTS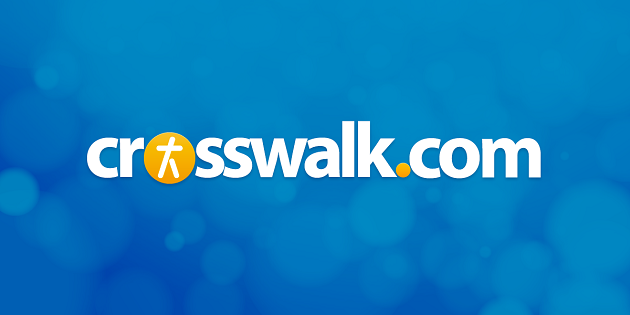 Sounds like … the usual Caedmon's Call style, as well as Jars of Clay, Derek Webb, and certain Vineyard albums, blending acoustic pop and folk with a decidedly worshipful focus
At a glance … though The World Will Sing isn't badly done and not without some enjoyable songs, it lacks the thoughtful creative spark that has characterized most of the band's previous efforts
Track Listing
Great and Mighty
Draw Me Nearer
Sing His Love
Rest Upon Us
The Story
The Fountain
Be Merciful to Me
I Surrender All
We Give Thanks
Fellowship
Mercy of My God
A few years ago, the future of acoustic pop/rock band Caedmon's Call seemed uncertain with the critical departure of singer/songwriter Derek Webb from their ranks. But through their passion for international missions, they found a renewed sense of purpose that helped shape a creative new direction. The result was 2004's acclaimed Share the Well, considered by some to be the band's best work for its seamless fusion of folk styles from around the world, and for raising social awareness.
But the album wasn't a smash success, so it's no surprise that Caedmon's Call would follow with a return to form—though it's doubtful fans were expecting a sequel to 2001's In the Company of Angels. That project served as a thoughtful response to the modern worship craze, some songs adapting old hymn texts to contemporary folk-pop—a precursor to Jars of Clay's much lauded 2005 project, Redemption Songs. Caedmon's Call says their mission work provided a new perspective of Christ's kingdom, sparking the desire to revisit worship music and record In the Company of Angels II: The World Will Sing.
Like its predecessor, the album shows a reverence for church hymnody. Guitarist Andrew Osenga in particular seems to have a good handle on worship music, contributing most of the album's best songs. Drawing on the text of an ancient Chinese hymn as inspiration, "Sing His Love" is an upbeat folk two-step that still manages to sound traditional. His "We Give Thanks" isn't quite as memorable or insightful, but it is one of the album's more congregational friendly originals. He also co-wrote "Rest Upon Us," a gentle expression of spiritual weariness and refreshment, with Laura Story ("Indescribable"), further establishing her as a worship songwriter to watch.
Additionally, contributing indie songwriter Randall Goodgame (who recently released a hymns project of his own) used the text of a 19th century hymn to provide the beautifully sparse and classic sounding "Be Merciful to Me." However, the album's two classic covers aren't nearly as impressive. The band's contemporary take on "Draw Me Nearer" by Fanny Crosby and Diane Sheets is pleasant enough, but it's also a predictable contemporary arrangement. Keyboardist Josh Moore offers a new version of the oft-covered "I Surrender All" that's admittedly catchy, but too Caedmon-ized with its alteration of the familiar melody, and therefore unlikely to become a memorable standard.
The World Will Sing is also less congregational friendly than the band was probably hoping, though it still yields some fine performance-worship songs. Radio single "Great and Mighty" benefits from a cool riff, while "Mercy of My God" seems a likely choice as a future hit for inspirational radio. "The Story" is too introspective for group singing, but it makes a good portrait of a broken heart in need of spiritual refreshing. "The Fountain" is similar in theme and tone with its poetic imagery, but the chorus is a little tricky to sing along to.
The band performs well as always, the melodies are good, and there's an admirable focus on thoughtful lyricism over bland repetition in the songs. So what exactly is missing on this Caedmon's Call release? Part of it is practicality. The first In the Company of Angels had a number of original songs that worked in a congregational setting. The songs on this album are less inclined toward group singing, though perhaps the intent was simply to make an album of memorable songs directed to God.
Even if that's the case, The World Will Sing lacks the necessary innovation to make it engaging or interesting. Everything on the album resembles better tracks from their decade-long career. In addition, it's unclear from these songs how missions work has affected their outlook on worship. There's nothing particularly thematic in the lyrics that inspires the listener to get out into the world and get their hands dirty like "Onward Christian Soliders" or Derek Webb's "Take to the World." Nor is there much in the music that evokes international imagery, other than two tracks ("Fellowship," "Be Merciful to Me") that include Indian percussion, and the aforementioned "Sing His Love" using text from the Chinese hymn. Based on the band's experiences and passions, one might have hoped for a more worshipful version of Share the Well to stir hearts musically and lyrically.
These songs are pleasant with nothing to dislike, but there's also little to become enthusiastic about. As a longtime fan, I found myself conflicted as I listened, so you can imagine how a non-fan might respond to it. Simply put, this band has proven capable of better on past albums. The World Will Sing is not an entirely unwelcome revisit of worship music for Caedmon's Call, but was this trip really necessary?
Copyright © Christian Music Today. Click for reprint information.