Innocence & Instinct
reviewed by Andree Farias

Copyright Christianity Today International

2009

1 Feb

COMMENTS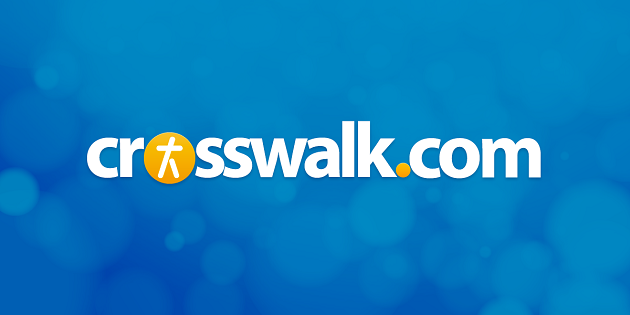 Sounds like … scores of post-grunge outfits before them, including Deftones, Staind, Disturbed, or a rap-less Linkin Park.
At a glance … right down to thematic approach, Red doesn't fix what ain't broken, yet it still manages to provide a fiercer, more muscular version of itself.
Track Listing
Fight Inside
Death of Me
Mystery of You
Start Again
Never Be the Same
Confession
Shadows
Ordinary World
Out from Under
Take It All Away
Of the dozens of hopefuls that enter the crowded Christian rock realm, Red is, hands down, the biggest success story of the past few years. End of Silence, the group's 2006 debut, moved more than a quarter-million units, fueled by a slew of hits at Christian rock radio, which loved the band's fierce, post-grunge anthems.
Red's Christian rock momentum and later partnership with Epic Records landed the foursome a number of Top 15 hits at mainstream rock radio, as well as touring opportunities with the likes of Papa Roach, Staind, Puddle of Mudd, and Seether, among others. Not a bad résumé for relative newcomers. And the success is continuing. Such is the demand for Red's stuff that the first single from their new album, Innocence & Instinct, skyrocketed to the summit of the Christian rock chart in its first week—a feat without precedent.
The new album doesn't mess with Red's proven End of Silence sound—but does make it slightly bigger and bolder. Red remains rooted in a highly commercial, stylized brand of post-grunge, with chugging hard rock riffs, pummeling rhythms, and subtle electronic ripple. It all underpins frontman Michael Barnes' deft changeovers from melodic singing to visceral screaming. (If I didn't know any better, I'd say Red sounds just like Linkin Park, except with less rap and more optimism.)
It's an engrossing, impenetrable sound, made all the more dramatic by Red's love of the symphonic—all the songs, without fail, feature cinematic string flourishes. Producer Rob Graves may have something to do with that, as most of his productions, whether he's manning the boards for Natalie Grant or for a rock act, employ orchestral elements for added effect. Here, the technique hits a plateau in the striking "Confession," a fast-paced rock barrage whose last few seconds have enough punch to leave you slack-jawed.
Thematically, it's unclear exactly why Red based Innocence & Instinct on Dante's "Inferno." The gloomy epic poem, the first movement off the Italian poet's sprawling Divine Comedy, is all about the consequences of sin. However, Dante's hell is a cause-and-effect netherworld where sins, not the absence of a walk with Christ, are what keep the human soul from heaven.
In practice, Red doesn't go that deep in its exploration of "Inferno," or Scripture, for that matter—Romans 7 is entirely more compelling than this poem as far as the moral tug-of-war between flesh and Spirit. But at least the band remains loosely conceptual as it wrestles nondescript personal demons ("Death of Me"), laments the endless human struggle ("Fight Inside," "Confession"), and looks to God for another chance at life ("Start Again").
While it may seem to a very different sound for Red, their soaring cover of Duran Duran's "Ordinary World" here actually works sonically and thematically. The lyrics about lost love could easily be viewed as a heart's helpless attempt to make sense of a world without a relationship with the Lord. (In fact, the "You" in the lyrics happens to be capitalized.)
Innocent & Instinct may very well become the best-selling Christian rock album of the year. No, it's not the second-coming of Christian rock, but in its familiarity it pushes enough right buttons to continue to establish Red as one of the hottest new power players in the genre. Here's hoping the band is compelled to stretch its wings even further as its growing circle of influence expands.
Copyright © Christian Music Today. Click for reprint information.