Inside Out
reviewed by Russ Breimeier

Copyright Christianity Today International

2003

1 Jun

COMMENTS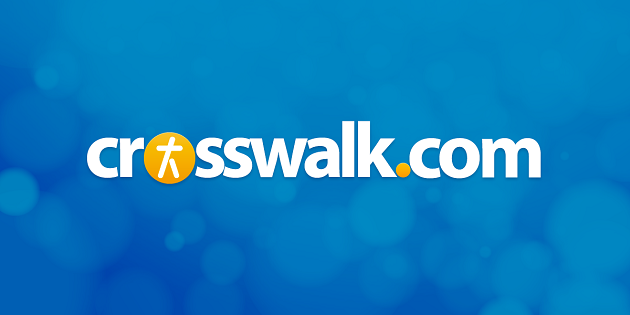 Sounds like … Mark Schultz without the piano, or Plus One with an emphasis on guitar rock, or a modern pop version of Roxette and The Cars
At a Glance … Inside Out is a bit too sophomoric for most, but younger listeners who appreciate Plus One and Jump 5 may dig it
Don't you hate the life-changing decisions God presents you from time to time? I believe that despite free will, God does, in his own way, nudge us toward the plans he has envisioned for us. In the case of Nate Sallie, it was a little more like a shove. Approaching the end of his high school education, he needed to make an important choice about his future studies and career goals: music or basketball? A classically trained pianist with lots of vocal experience, Nate was leaning toward accepting one of several full-ride basketball scholarships. But before he could fulfill dreams of playing in the NCAA Final Four, he broke both of his ankles late in his senior year. With his hopes of playing professional basketball dashed, Nate focused his energy in studying and performing music.
Of course, the music career didn't come easily either. After performing at clubs and coffee houses on campus, Nate recorded a demo his senior year and received offers from various record labels. Unfortunately, the first label he signed with put a freeze on new releases, thus stalling his career until he was released from his contract. The second label he signed with wrangled over distribution rights, and thus never released his album either. But, as the old adage goes, the third time proved a charm when he signed with Curb Records to release his debut, Inside Out.
Pegging Nate's sound is not easy. Contrary to what you may have read, he doesn't sound much like the R&B dance pop of Justin Timberlake or Aaron Carter. It's more like guitar rock meets teen pop, and I'm guessing this may be what Plus One will sound like when they release their third album, now that they're attempting to shed their boy-band image in favor of playing instruments. Also, despite his musical background, there's not much piano to be found on Inside Out. In college, Nate developed a love for the electric guitar, and the album does revel in heavy pop guitar production and effects. If I had to make one clear comparison, Nate sounds like the energetic pop of Mark Schultz without the piano (especially reminiscent of songs like "I Am the Way" and "Let's Go").
One may at first mistakenly believe that Nate's faith takes a back seat in his songwriting. Like Michael W. Smith's "Picture Perfect," the opening title track is about finding self-esteem and inner beauty in romantic relationships, rather than focusing on the external. Ironically, the marketing campaign behind Nate Sallie is making a big deal about his good looks. The very same theme of inner beauty is found a few tracks later in "Beautiful Surprise," though it could easily be viewed from the perspective of God as well as a romantic suitor. The album's second track is a catchy, but bland pop shuffle called "It's About Time," which encourages today's youth to take life by the horns and get moving: "You watch your exercise videos/While you down a bag of Oreos/You say you want to start tomorrow that was yesterday/It's time to go so don't be late/It's easy to procrastinate/The same excuses that you always use sound really lame."
It turns out that these songs are instead the thematic exceptions to the album. Much of it is indeed very spiritually themed, and Nate does a fairly good job of writing about faith without being too overt. "All About You" is a praise song, sharing all the good things God has done with listeners. "Without You" expresses the need for God's presence in our lives, while "Whatever It Takes" challenges us to seek something deeper than the greed and excess of this life. The most obviously faith- influenced tracks on Inside Out are the prayerful "Save Me" and the powerful pop ballad "Lead Us": "Jesus, come and lead us/There's no easy way out of the night/Jesus, come and free us/You're the only way into the light."
Ah, but Nate, where's the piano? In his defense, there are surprisingly few artists in the last twenty years who have successfully used the piano for anything but syrupy pop schmaltz. Maybe it's best he didn't go that route to avoid inaccurate comparisons to Billy Joel and Elton John. Still, there's something to be said for remaining true to yourself as an artist—it's possible that Nate is actually better at writing syrupy pop schmaltz. The resulting mix of styles on Inside Out, however, is probably perfect for the short attention span of a young teenager. The title track is either punk-flavored pop or extremely pop-sounding punk. Pop fans may find it too rocking for their tastes and punk purists will despise it with passion, but listeners too young to care may appreciate it. In a similar way, "All About You" has a very strong '80s, new wave influence, reminiscent of The Cars or Adam Ant. Here again, people are either going to love it or hate it.
For the most part, however, Nate seems content to make annoyingly catchy modern pop that favors crunchy electric guitars instead of R&B hooks—sort of a throwback to Roxette in the late '80s. The music is well produced, but it's not nearly as good as UK pop artist Daniel Bedingfield. Listening to Inside Out is a bit like eating too much junk food. It's similar to that craving for "real food" that you get after spending a hot day at an amusement park or a county fair. It's also tough to recommend this album since it falls just short of 35 minutes. However, this is music that is surely geared to younger listeners—Nate's being marketed via Radio Disney, AOL/Coke online promotions, and a special deal with Nintendo's "Pokemon." For that audience, Inside Out succeeds. Since fans of Jump 5 and Plus One are bound to enjoy his music, maybe Nate should consider adding a number to the end of his name.