Intermission: The Greatest Hits
reviewed by Russ Breimeier

Copyright Christianity Today International

2000

1 Jan

COMMENTS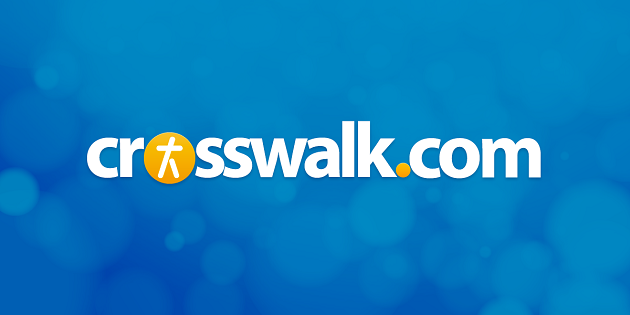 Anyone who has been into Christian music for the last ten years will immediately agree that dc talk has been one of the most prominent and successful groups of the '90s. They've sold lots of albums, released several #1 singles, crossed over to mainstream radio, and earned numerous Dove and Grammy awards. They've also done something relatively unheard of in the music business by reinventing themselves with every album (from rap to pop to rock, with everything inbetween) and still maintaining one of the strongest fan bases in Christian music. After an 11-year career, dc talk is certainly worthy of a greatest hits album.
For the most part, Intermission: The Greatest Hitsworks. The album is stuffed with dc talk's biggest hits: "Jesus Freak," "Luv Is a Verb," "Between You and Me," "Colored People," and "In the Light," to name just a few. There are some welcome additions to the collection for the longtime fans as well. Included is a remix of "The Hardway" that is a little lighter and less hip-hop than the original. Also, there's a completely remixed version of "Say the Words" that has a stronger dance-techno feel to it. I also like the inclusion of "My Will" from the Exodus project and the cover of Larry Norman's classic "I Wish We'd All Been Ready," neither of which have appeared on a dc talk album until now.
There are two new songs on Intermission. "Chance" is a relaxed folk/acoustic song about the opportunities to serve and minister to others; it's the brighter, more positive flip side to their previous hit "What If I Stumble" (also included on the album). "Sugar Coat It," a song about letting our light shine, reminded me a little of early Jars of Claywith its mix of acoustic guitars and driving drum patterns. Both new songs are as good as past songs from the group, and fit nicely on the album.
Unfortunately, Intermissiondoes have some unusual exclusions and inclusions. The collection wisely avoids songs from the now silly-sounding debut and its follow-up Nu Thang, focusing instead on material from Free At Last, Jesus Freak, and Supernatural. On the other hand, the album almost completely ignores Supernatural, only including the title track and "Consume Me." I know it's common to avoid putting too many songs from the most recent album, but it has been over two years since that album's release. I also have to wonder at the odd inclusion of the "Mrs. Morgan" story from the Jesus Freak album — this is a hit? Granted, it's short, but it still seems out of place, as is the even shorter sequel "Mrs. Morgan (Act 2)" that closes the album. It should be noted that fans had the opportunity to vote for their favorite songs through the Internet, though I'm uncertain how influential the poll was in determining the final set list.
Overall, I think you can look at this greatest hits collection from a glass-half-empty or glass-half-full viewpoint. Because it largely focuses on songs from just two albums, it calls to attention how slow dc talk is at putting out new albums (especially surprising when you consider how many cover songs they do). You can expect an EP of new songs from dc talk in the next month or two, featuring solo efforts from each of the members. That's all well and good, and I'm glad that dc talk will continue to make music as a group in the future, but this implies that we won't see another new release from the trio until 2002. There's also the question of whether or not you need this album if you already own Free at Lastand Jesus Freak. It depends on your desire for the two remixes, the two non-album singles, and the two new songs, which is a fair amount of incentive for longtime fans. Intermission does mostly succeed in including a majority of the big hits (despite the lack of Supernatural songs), and is both a good summary to the band's success so far and a great way to introduce others to the broad appeal of dc talk.