Into the Rush
reviewed by Andree Farias

Copyright Christianity Today International

2005

1 Aug

COMMENTS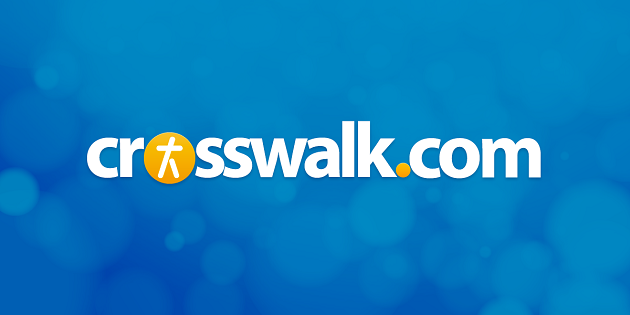 Sounds like … Hilary Duff, Avril Lavigne, Ashlee Simpson, Krystal Meyers, Jump5, and many other teenaged (or teenaged-minded) singers.
At a glance … like Jump5, Aly & AJ isn't all that spiritual in their lyrical content, but their slickly produced Into the Rush is the truest clean-cut alternative to Disney's mini-diva Hilary Duff.
Track Listing
Rush
No One
Collapsed
Something More
On the Ride
Speak for Myself
Out of the Blue
In a Second
I Am One of Them
Sticks and Stones
Protecting Me
Slow Down
Do You Believe in Magic
Walking on Sunshine
Never Far Behind
Christian label giant EMI CMG Distribution and tween music front-runner Walt Disney Records recently forged a partnership that allows select Disney titles to be distributed to the Christian marketplace. This venture includes Into the Rush, the debut by teen pop duo Aly & AJ on Disney-owned Hollywood Records, also the home of Disney queen Hilary Duff. Disney starlets nowadays maintain simultaneous acting and singing careers, as Aly currently co-stars in the Disney Channel series Phil of the Future, and her sister AJ has occupied a number of guest-star roles in different major network shows. But that isn't the girls' first passion.
The siblings—born Alyson and Amanda Joy Michalka, and both Christians—first developed a love for music at a very early age, both playing piano since the age of six. Now they also play guitar, their instrument of choice for writing the songs on this breezy, uncomplicated debut. That's right, 16-year-old Aly and 14-year-old AJ wrote the bulk of Into the Rush, which immediately places them a notch above Duff in terms of artistic ownership. They're also arguably better singers, possessing a wider range than the more vocally limited Duff.
Not that Duff really needs a Christian alternative, with songs that are generally clean, innocent, and bright-eyed, avoiding the sexual overtones and come-ons of teen-pop veterans Britney Spears and Christina Aguilera. Cleanliness and innocence, however, do not necessarily mean an alignment with Christian values or evangelical principles, which immediately disqualifies Duff from being a spiritual authority.
Unfortunately, this is also true of the new disc by Aly & AJ, an album that's musically comparable to Duff, but lacking in substantive spiritual fiber. In the song "In a Second," the duo sings, "You're all the things I'm looking for/Everything and so much more? You are just perfect," but who are they singing to? God? A boy? Their parents? It's hard to tell. "No One"—which sounds remarkably similar to Avril Lavigne's "I'm With You"—is pensive and self-reflective, but it looks for answers within, instead of without or above.
Dark opener "Rush" is essentially a motivational number about leaving one's past behind, while "Speak for Myself" is an anthem for teens who have a hard time standing out in a crowd. Other topics covered include teen romance ("Something More"), girl power ("Sticks and Stones"), the importance of parents ("Protecting Me"), the plight of missing kids ("I'm One of Them"), and relationships gone wrong ("Collapsed" and "Slow Down").
And then there are the two covers. Disney has a knack for having its pint-sized stars re-record classic singles, and Aly & AJ are more than up to the task. Smartly stacked at the tail-end of the disc—perhaps to display the duo's budding writing chops front and center—they serve up bright covers of the Lovin' Spoonful's 1965 hit "Do You Believe in Magic" and a brassy remake of "Walkin' on Sunshine" by '80s pop group Katrina & the Waves. Both are good and fun, but not particularly innovative or creative either.
All the above make it difficult to heartily recommend Into the Rush to parents looking for spiritual alternatives to Duff, Lavigne, Ashlee Simpson, and Lindsay Lohan. Though the album is slickly produced and its musical direction is right on par with the teen pop du jour, there isn't much here for tweens or adolescents to sink their teeth into. Sure, finding identity and avoiding overzealous boys are noble themes, but they've been covered much more convincingly by the likes of ZOEgirl and Stacie Orrico, both of whom are more open about pointing to God for answers. Then again, Aly & AJ aren't really any less spiritual than fellow tween-poppers Jump 5. So here's hoping these two sisters will one day be less sketchy about the "Bestest Friend and Savior" they thank in their album's liner notes.
© Andree Farias, subject to licensing agreement with Christianity Today International. All rights reserved. Click for reprint information.