Israel & New Breed Take Worship to New Level on Live Album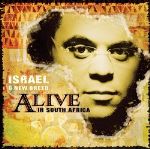 Leave it to Israel & New Breed to take worship to a whole new level. Ever the innovative, energetic and creative worship leader, Israel Houghton had a dream of recording a live album in South Africa, and hoped to invite some of the country's most talented and anointed musicians to join the mix. The group's newest release, "Alive In South Africa," proves that dreams really do come true – not only for the artists, but also for the throng of fans who will undoubtedly appreciate the opportunity to eavesdrop on the event.
Recorded during two filled-to-capacity concerts held at the His People Center in Cape Town, South Africa last August, the double-disc set will contain 20+ songs, including the danceable, highly-infectious first single, "Not Forgotten." During the concert, acclaimed jazz artist/songwriter and South African native Jonathan Butler and numerous local Cape Town musicians joined the band on stage, adding an indigenous feel to the music.
"The people of South Africa are a precious people," says Houghton, "and we were so blessed by the joy and faithfulness they showed us. It definitely made this recording experience the most meaningful I've ever been associated with."
In addition to a promotional tour and many other concerts and appearances scheduled throughout 2005, Houghton is also preparing to host the 21st Annual Stellar Awards in January 2006.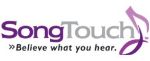 © 2005 SongTouch.com.  All rights reserved.  Used with permission.  Shop for gospel music and Christian church music downloads at  SongTouch.com.