Israel Houghton's Not Alone on The Power of One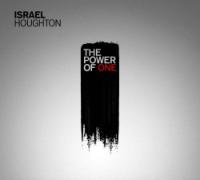 Artist: Israel Houghton
Title: The Power of One
Label: Integrity Music
Solo but still spectacular …
Anyone who's worried about not seeing the name New Breed on the spine of Israel Houghton's new CD need not fret.
Not only will the band be backing its leader throughout an upcoming tour with Chris Tomlin, but this isn't the first time the front man's recorded a solo project. Even so, that doesn't mean the singer/songwriter/worship leader was on his own when shaping the diverse sounds contained therein, thanks in part to a slew of guest collaborators.
Delirious' Martin Smith joins in throughout the soulful Brit-popper "Sing (Redemption's Song)." Mary Mary brings some vintage R&B to "Every Prayer," and tobyMac raises the intensity level on the rap-rockin' "You Found Me." Even without extra star appeal, the worshipful "The Power of One (Change the World)" is particularly impactful thanks to empowering lines like: "Joining the hundreds of millions of people/Believing in one/The power of one/Don't hang around/Stand up or sit down/It all begins with one."
Additional examples of inspiring praise and sonic variety abound, ranging from the dance throwdown "Just Wanna Say" to the reggae-infused "Surely Goodness" to the beautiful balladry of "Moving Forward." Whether in congregational settings or personal moments of prayer, The Power of One dually hits the spot, once again positioning Houghton as one of today's most innovative worship leaders, even if the formula is shaken up ever so slightly from his frequent sessions with New Breed.

© 2009 CMCentral.com. All rights reserved. Used with permission.




Visit CMCentral.com now and join the single largest online community of Christian music fans on the internet. CMCentral features daily music news, exclusive interviews, album reviews, weekly devotions and feature articles written by some of your favorite Christian artists, and much more. CMCentral is also the home of the most popular Forum for Christian music fans that you'll find anywhere on the Internet. Come see what all the buzz is about!

**This review first published on March 30, 2009.