Jason Castro Hits Christian Music Scene with Who I Am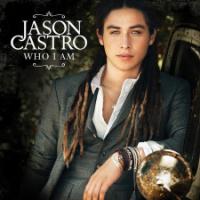 Artist: Jason Castro
Title: Who I Am
Label: Word

Seven months after his self-titled debut—and two years after finding American Idol fame—Jason Castro offers more material with Who I Am, which is essentially the dreadlocked Texan's introduction to the Christian music scene. It's a repackaging of the aforementioned debut record, with four new tracks blended in.

The new material handles Castro's Christian faith more overtly, but mostly the album is about love and relationships. Throughout, Castro displays a skillful handling of the songs—both self-penned and otherwise—and proves to be a personable vocalist. The album calls to mind dozens of influences, among them Jason Mraz, Train, Hanson, and Indigo Girls, which means Castro is still searching for a recognizable style to call his own. He's most enjoyable in the album's low-key moments, less so with anthemic arrangements. Lead single, "You Are" is a vertical-worship number out of the Chris Tomlin playbook: steady four, acoustic verse/electric chorus, and universal lyrics like, "You are the song I want to sing/You are here, you are everything." "What if I Fall" has a bit more of an edge, but is still in the radio sweet spot. "Changing Colors" is the strongest of new material, Castro's vocals gritter as he recounts a failed romance in a throaty, Melissa Etheridge tone.

The tracks repeated from the debut are solid pop constructions, among them "That's What I"m Here For" and "Let's Just Fall in Love Again," which opens with a "Raindrops Keep Fallin'"-vibe and stays charming throughout. The obligatory cover of Leonard Cohen's "Hallelujah" (can we credit Jeff Buckley for this song too?)—which Castro performed successfully on Idol - appears last, serving to remind of his versatility. It's a bit out of place on an album of radio-ready singles, but impresses for its personality and emotion.

On American Idol, Castro won over the masses with his megawatt smile and humble demeanor. Who I Am plays it safe by producing singles made for radio, but doesn't completely manage to cover up the person behind the music. It's a chipper record, made by a guy who's just gotten married and who's still feeling his way around in the music business. There's still enough evidence of Castro's potential staying power to be commendable.

**This review first published on November 16, 2010.
Check out the Jason Castro music videos at Godtube.com!