Jeff Deyo's "Light" – A Bonafide Worship Album
Jessica Robin

CCM Magazine

2004

28 Apr

COMMENTS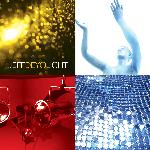 Artist:  Jeff Deyo
Label:  Gotee

Unlike most worship-oriented fare, the sophomore release from one of modern praise's pioneers, Jeff Deyo (co-founder of Sonicflood), not only serves as a great worship record but also weighs in as an outstanding collection of pop/rock gems.
With 13 tracks and four spoken-word "interludes," where the "skip" button on your stereo may come in handy, all of the songs were actually penned by Deyo – a fact that serves as a unique feat in the world of worship albums. And a few of these ("These Hands," "Show the Wonder" and "Bless the Lord") have universal, sing-in-church potential. "Bless the Lord" is an especially strong example, with lovely harmonies, courtesy of worship leader Rita Springer, and a melody that will stay with you. Deyo's voice also blends well with the deep pipes of guest vocalist Mac Powell (Third Day) on "We Come to Your Throne with Weeping."
The music ranges from a full orchestral sound on the aforementioned "Bless the Lord," to the atmospheric electric guitar punch of "Your Name is Holy, Holy," to the killer drum beats on "I Am Yours Forever" and even a taste of techno on the ironically titled "Ray of Light." With lyrics inspired by Scripture (references are listed before each song) "Light" is a bonafide worship album; but this shouldn't be a turn-off for Christian music fans who simply want to hear great modern rock tunes with pop sensibilities.

© 2004 CCM Magazine.  All rights reserved.  Used with permission.  Click here to subscribe.