Jekyll & Hyde
reviewed by Russ Breimeier

Copyright Christianity Today International

2003

1 Aug

COMMENTS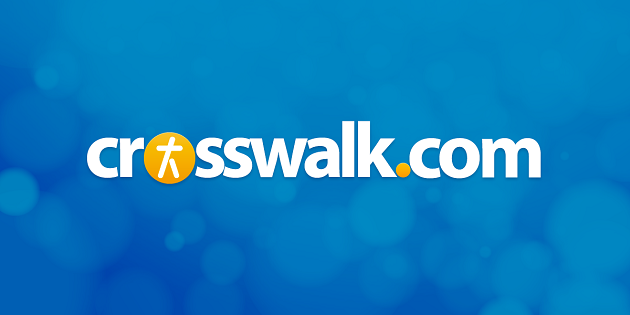 Sounds like … the old Petra you know and love, classic pop metal similar to Bon Jovi, Aerosmith, and Def Leppard with hints of Newsboys
At a Glance … nothing revolutionary here, except that Petra has at long last released a quality new album worthy of being labeled as rock
More than seven million albums sold, four Grammys, ten Doves, a recent induction into the Gospel Music Hall of Fame, and the band's been around for more than thirty years—longer than any other rock band in Christian music. I'm talking of course about Petra, a band which has changed hats many times over the course of their career, and caused division among its fans. For close to ten years, Petra has been content with releasing pop albums, worship projects, and a seemingly endless parade of best-of compilations. Now, at long last, here is an album for serious Petheads to get excited about. With Jekyll & Hyde, Petra gets back to what it does best: rock 'n' roll.
Some will have a hard time calling this Petra because they're operating with a skeleton crew—primarily driven by Bob Hartman, Petra's founder, songwriter and lead guitarist who retired from the band in 1995. His guitar riffs are as strong as ever, and he is naturally joined by lead vocalist John Schlitt, who can wail as well as he first did when he replaced Greg Volz back in 1986. Aside from bassist Greg Bailey, who has served as Petra's touring bassist since 2002, no other band members are present; longtime drummer Louie Weaver left Petra earlier this year.
So who plays on the new album? While 2001's Revival was in essence Petra meets Sonicflood, with less than spectacular results, Jekyll & Hyde combines two of Christian music's most loved and enduring pop/rock bands—Petra and Newsboys—with great success. Newsboy Peter Furler produced the album, plays drums, and adds backup vocals. Newsboy Phil Joel also plays occasional bass and sings some backup. Guardian is also represented, with lead vocalist Jamie Rowe on backing vocals and guitarist Tony Palacios mixing the album.
The Newsboys influence, intentional or not, is most apparent in two songs—"Woulda, Shoulda, Coulda" resembles "Step Up to the Microphone," and "Till Everything I Do," the first Christian hit radio single, is similar to "Thrive." For the most part, however, Furler has lovingly adhered to Petra's classic rock sound with the reverence of a fan. He's also managed to lend a more ageless rock sound (Aerosmith, Bon Jovi) to a band that has typically sounded about four years behind the times on previous rock efforts. Whether or not Jekyll & Hyde is Petra's most aggressive album to date is debatable. Indeed, the mix is louder than any other recent Petra album, with punchier drums and more scorching guitars, but that may be because Petra hasn't made a rock album in so long.
The title track—and first rock single—is an expression of the spiritual conflict between holiness and sinfulness. "All About Who You Know" is an especially solid rocker with a slight Led Zeppelin influence, while "Stand" offers traces of classic 80s bands like Def Leppard and Bon Jovi. Petra even touches on worship with "I Will Seek You," a cool track that nicely alternates from a stripped-down rock sound to full pop metal bombast.
So rocking is this album that it only lets up for a couple songs—the aforementioned Newsboys-styled tracks and "Sacred Trust," which has a less heavy pop/rock anthem feel to it. "Life as We Know It" seems to begin with a different, more mellow rock feel, but then explodes into another predictably heavy chorus. A few more musical change-ups from the standard pop metal would have been welcome, but apparently Petra is making up for lost time with this album. Also, as has been long typical for Petra, the lyrics of these songs are straightforward, with subjects that can generally be gleaned from the titles.
Longtime fans aren't likely to be bothered by the oversimplified lyrics, but they may want to note that the 10-track Jekyll & Hyde is a little more than 31 minutes long. Petra probably won't score a major comeback with this album, but they may score some new younger listeners because of the Newsboys tie-in and the heavy rock sound. Still, this is an album geared for fans of a band that's past its prime. The pleasant surprise is that aside from the slightly dated style and the so-so songwriting, Petra sounds better than ever. This one's been a long time coming, but for all you closet headbangers out there, I promise it was worth the wait. It's Petra's best album in years.