Jill Phillips: Declaration of an Independent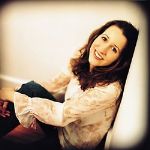 Jill Phillips has been on both sides of the fence. She's done the record label thing, and she's done the indie thing … two times each. With her latest album, "Nobody's Got It All Together," Jill is once again forging new ground as an independent artist.
In 1999, when Jill Phillips originally signed to Word Records, singer/songwriters were in vogue. And singer/songwriters of her caliber are a rarity. She's a thoughtful writer whose insights are at once universal, unique and personal. Add in her intuitive grip on melody, and you have the real deal. Point of Grace's Shelley Breen testifies to that: "An artist like Jill Phillips is hard to come by. An incredibly poetic songwriter, a voice that sets her apart, a seasoned performer who is beyond her years and, most importantly, a heart to lead people closer to Christ. Her projects hold a permanent spot in my CD player, and I suspect they always will!" But, even while critics and fellow artists agree on Jill's talent, the music industry can be a fickle animal.
When Word went through an ownership and management change, Jill saw an opportunity to do her own thing independent of a record label. The result was the critically acclaimed "God and Money," which helped garner Jill the "Favorite Independent Artist" title in CCM's 2002 Readers' Choice Awards. In turn, this indie project led to another major label deal, this time with Fervent Records. And the process repeated itself, as before, with Jill becoming an indie artist once again.
But she's not complaining about any of these experiences. "I think there is good and bad about both. [Aspiring artists often] struggle with, 'Well should I try to pursue a label, or should I do what I do?' And the good news and the bad news is that there is no right way to do this," Jill muses. "I think the good thing about technology being cheaper and people being able to make records in their houses is that it's giving more people the chance to do what they love. That's really great, and I love that! I think that anything that puts the power back in the hands of the musician is good – it's better for the art.
"But, you know, there are a lot of things that the label can do for you … like if I hadn't been at Word first, nobody would have even listened to my indie CD," Jill continues. "Or maybe somebody would have, but, at that time, magazines probably would not have reviewed it. There's something about the label that still gives people credibility, even if it's false credibility. So I'm very thankful for both of the label experiences because I was able to utilize a lot of the advantages that they have but that I don't have on my own."
On her new project, "Nobody's Got It All Together," one song, in particular, addresses Jill's music industry experience. In the cut "Square Peg," Jill sings, "Like a square peg in a round hole/ I can't seem to fit their mold/ And make my way past the entrance." And she's not the only talented, yet frustrated, artist.
Jill and her husband, Andy Gullahorn – also a very gifted singer/songwriter – joined with other like-minded independent artists to form a coalition dedicated to supporting and promoting one another. And the name of this community? No surprise, it's the "Square Peg Alliance."
Jill explains, "It's really just putting a name to something already existing, which was this community of people that, for whatever reason, maybe doesn't fit into the traditional mold of what is going on in music right now. But we feel like we have found something in common with each other, and our audiences share some similarities. So we're just basically trying to say, 'Hey, support our friend over here. He's a really great musician. You would really love his CD.' That's basically all it is. It's just our way of trying to be in community. I really feel like art is better in community."
And, for now, living independently in community is just fine with Phillips. She confesses, "I'm not the type of artist that labels are really looking for. I'm sort of more the slow burn, not the giant flame. And I'm really content with that. I heard an actor, William H. Macy, talking about that one time. He just said, 'I'm glad I'm not a hot actor because, then, you're destined to be cold at some point. And I would rather just be warm.' And I think that's how I feel. I'm just thankful to do this, and I love my life."
Hot or warm, Jill's found just the right temperature on her new album and in her life.

To purchase a copy of Jill's new record and to find more info on her, visit jillphillips.com. Also check out squarepegalliance.com.