Jody Davis
reviewed by Russ Breimeier

Copyright Christianity Today International

2001

1 Jan

COMMENTS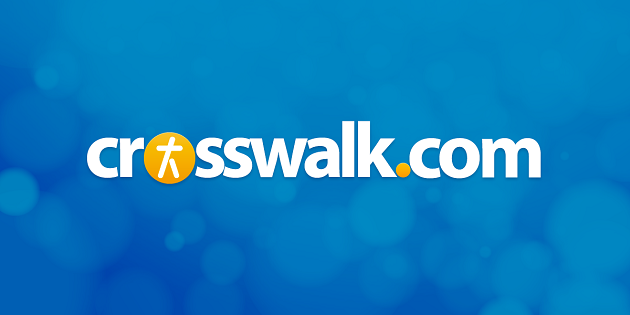 Please remain calm. The Newsboys are not, I repeat not, breaking up.
Sure, it's easy to think the band's moving on. After all, guitarist Jody Davis (not the former catcher for the Chicago Cubs) is the second member in less than a year to release a solo album (bassist Phil Joel released his solo debut in June of 2000). Like any successful band, there comes a point when the members feel the need to stretch their creative muscles beyond the framework of the band's past work. Fellow Newsboys Jeff Frankenstein (keyboards) and Duncan Phillips (percussion) contribute instrumentally to Jody's work (just as Peter Furler contributed his programming and production skills to Phil's solo project), so it's all friendly and supportive. Just as with The Beatles, The Eagles, dc Talk, or countless other megabands, the interesting thing about solo projects is how they reveal what the artist contributes to the overall band sound. Phil's solo work revealed that he adds a lot to the creation of catchy melodies and hooks. Jody Davis's debut displays his love of guitar riffs and classic rock.
Though there is definitely a bit of Newsboys in Jody Davis' album, he strays much further musically than Phil Joel did. I'd describe it as classic pop/rock with occasional brass. Various songs recall the work of PFR, early Geoff Moore, some Styx, a little bit of the Philly pop sound of Hall & Oates, and some hints of early Chicago when they featured the brass section. Jody displays his talents not only through his guitar work, but also in his contributions to the brass arrangements and his impressive rock voice (which confirms that he's been singing a few choruses of "Entertaining Angels" with fellow Newsboys Phil and Peter). The bad news is that Jody's skills as a producer don't shine on this project. I think he was probably trying for something simple, to capture the raw sound of bands from the 70s and 80s. The result is a collection of pretty good pop/rock songs that never quite rocks enough. You'll find yourself wishing the guitars were turned up to eleven and that the drums were more aggressive. If this were a fledgling independent artist, I might be more forgiving—but Jody's firmly ensconced in the business, so I expected more. Since the album's sound is fairly homogenous, you'll know if this is your cup of tea after one song.
He does, however, have a knack for writing fairly good pop songs with spiritual lyrics that are sometimes poetic, sometimes raw emotion. Credit should also be given to his co-writers, friend W. Keith Moore and Jim Cooper (of Petra). "Velveteen" uses the classic story about the rabbit as an illustration about our desire to be "real" and loved by someone. "Drive" is interesting, exploring the mindset of someone coming to grips with his past and allowing God to erase it. The chorus is inconsistent lyrically, adding to the song's progression from haunted and frazzled to comforting and peaceful. The lead track, "Believe," which makes the point that we need to live out our theology every day, even incorporates some Latin text into the chorus. "Climbing To Your Throne" serves as a metaphor for prayer and our need for it in a world full of struggles. Though some of the songs are not initially easy to understand, there is a surprising amount of depth to many of the lyrics.
Jody Davis' debut is pretty good overall, but I have to wonder how well it will be received. Most Newsboys fans will either find the music too dated or will think it doesn't rock hard enough. The production is too simple compared to the thick guitars and dance beats of the Newsboys. There's no word yet whether or not the remaining three members of the Newsboys have solo projects planned, but if the band members are as amicable about solo work as they say they are, I'd like to suggest an alternative. To my knowledge, no Newsboys album clocks in longer than 40 minutes, with the exception of their recent greatest hits disc. Why not broaden the Newsboys scope a bit and let some of this solo material trickle into their repertoire? It would give the fans longer albums with more eclectic songs. In the meantime, though some fans of classic rock from the last thirty years will embrace the music on Jody's debut, most listeners will probably bypass it in eager anticipation of the next Newsboys project.