Joe Beck -- Canvas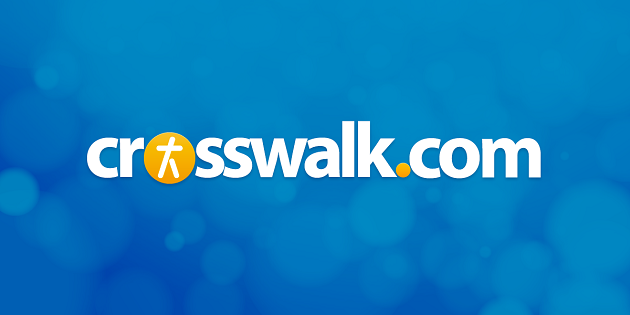 One of the coolest projects to come across our desks here at the Music Channel is the first solo project from one of the top songwriters in Christian music -- Joe Beck. Here's a chance for you to hear some of this new CD, Canvas, along with some thoughts from Joe about his music.
"We're so influenced by T.V and movies, and what we see visually in this age of communication, not only in T.V and movies, but the Internet and sports; we all want to be that. That's the kind of record I wanted to do, was more theme wise, songs that didn't necessarily go, "I have the answer," it was more of a looking at life thing."
Click to hear the entire song "Garden In My Heart" from Joe Beck's ==Canvas== project!
"One thing that I was always blessed with was number one, I had great parents, a great family, and number two, I always had something that consumed me. In fact for a long time I had two or three things that were, whatever you want to call them, some people call it a hobby, or a purpose in your life, and I always had this. I always had either sports or music, and music has been like a friend to me. I mean I don't necessarily think that people who don't do it understand. Some of the best times of my life were spent by myself, writing a song."
Click to hear a clip from "She's Gone"!
"I was toying with the structure of the way sixties and seventies songs were. They were a little chordier, and they changed keys a lot. I wanted to use the theme of "Bring Christ Your Broken Heart", I just always liked the way that sounded. It's probably, I think it was an old song written in the 1910's or 1800's, somebody had written a song, (sings) "bring Christ your broken heart," but I thought, you know that could be a cool mainstream religious tune. I was upstairs on the Wurlitzer, and I just wrote it."
"We're all struggling, just to get through and everyone's problems are relative to their own life. Some people don't have the same struggles as other people do. The idea of the song was just, we all hurt and we should all rely on Christ for the answer."
Click to hear a clip from "Grip Of Grace"!
"That's always been my message; the first Christian song I ever did was "Holding Out Hope to You", because number one there is hope, there's no situation that is totally without hope, and two, we can do anything with the power of God. It's amazing what people could actually do if they ever believed how powerful that is in their lives."
"Family, family and that's pretty much. beyond that what is there? Family and God that's all there is, it's like. you can lose your career, and you can lose everything else, but I always try to put my family first."
Click to hear a clip from "Hooray For Hollywood"!
"It has nothing to do with money. Somebody asked me, "What is the song you've written that means the most to you?" Honestly, I don't really think of it that way, I think of the actual day. When Don Cook Bryan White and me wrote "Jesus Saves", it was a good day. We all hung out, we were at Don Cook's house and we talked, and we laughed and we ate. We came back that night and finished it. It's more of that period. That's what I judge a song by. And every little song you write has a little story. I remember the day; I remember what I was doing. And some of those are good experiences and some of those are bad experiences." (laughs)
"Hopefully they can see that I live what I preach, through my family, and through my accessibility. I'm a big believer that you can talk all day long, but sooner or later people have to see you living what you're talking. The power of music is incredible. It doesn't need Joe to go out there and talk about it, as much as it just needs me to play my songs and be accessible, and be real. And if I feel moved to minister at some point, just be real."