Karaoke Superstar
reviewed by Russ Breimeier

Copyright Christianity Today International

2001

1 Jan

COMMENTS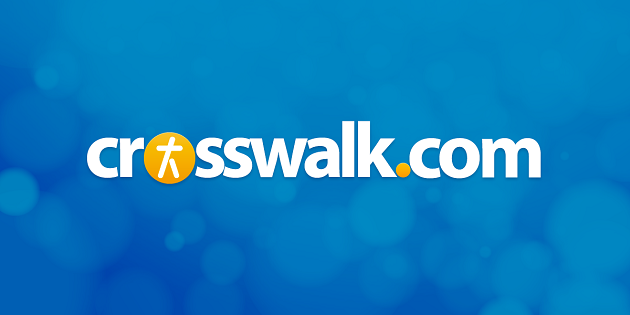 Sounds like … the happy "chick rock" sound (new wave punk-pop) that you've associated with such bands as No Doubt, The Go-Gos, Flight 180, and even All Star United
At a Glance … Superchic[k] gets it right with a very catchy album filled with pop/rock hooks and lyrics that are relevant for teens without sounding trite.
Remember the latest Flight 180 album I reviewed earlier this year? As I mentioned in that review, there's certainly room for a good "chick rock" band in Christian music, especially one aimed at reaching the teen audience. Unfortunately Flight 180's Girls and Boys album struck me as a little bland compared to their mainstream counterparts. I still stand by that review, and as justification for my critique, I offer for your consideration a new band called Superchic[k]. In short, Superchic[k] gets it perfectly right in every place that Flight 180 fell short.
Like Flight 180, Superchic[k] is a chick-rock band largely comprised of guys (lead vocalist Tricia and her sister Melissa on guitar are the only two gals). Superchic[k] feels like a female version of All Star United, which makes sense because band leader Max Hsu has previously worked with All Star's brainchild, Ian Eskelin. Superchic[k] is a big band of young adults, featuring two or three guitarists, drums, keyboards, bass, a percussionist, and even a guy responsible for running the lights, confetti cannons, and toilet-paper blowers. (Are you catching on that this is a fun-based band?) Superchic[k] is extremely melodic, and considering the album was produced by Max and the rest of the band, they do a great job at keeping it fresh and interesting. The guitar riffs are solid and catchy, anchored by solid percussion and ear-catching hooks from the keyboards and sample effects. Their lead vocalist, Tricia, has a good voice for the style, and it's absolutely beautiful when her voice is layered into a three part harmony. I only wish there was a little more passion and emotion to her voice (like, for example, Gwen Stefani of No Doubt).
The beauty of Superchic[k] is the intelligent but simple lyrics they use to illustrate their message. Sometimes they can be quite clever. The best example of this is "One Grrrl Revolution," which is written to encourage girl power from the standpoint that God has a perfect plan for all of us (there are too many clever lines in the song to demonstrate it). Other clever songs include "Barlow Girls," an encouraging plea for girls to avoid flirting and dressing sexy. "Big Star Machine" is a wonderfully simple explanation of pride vs. humility, a reminder that church is for losers and that the definition of cool requires lots of people to be "not cool." Most of the other songs on Karaoke Superstar are far less clever than this. Of course, you have to remember that Superchic[k] is primarily geared towards reaching teens on such subjects as worry ("Alright" and "Let It Be"), serving others ("Super Trooper"), living out faith ("Get Up"), and having hope ("Not Done Yet"). And even though such songs are much simpler lyrically, Superchic[k] never resorts to tired rhetoric in communicating their message.
I really enjoyed Superchic[k]'s debut. Sure, it's not brilliant or original, and some will likely find it just a little too immature for their sophisticated tastes (though I'd argue this is far more intelligent than your average pop vocal group these days). Nevertheless, I can't emphasize enough how important it is to sound mainstream on a teen-targeted album. Adults are at least willing to look past sound quality if the lyrics speak to them enough, but teens definitely need music that's comparable to the mainstream stuff they and their friends are listening to—otherwise, most of them aren't going to take Christian music seriously. This is a very fun album that sounds great (this could easily compete with mainstream radio) and has a lot to say to teenagers without sounding trite, preachy, or phony. In other words, Karaoke Superstar is a success almost every way you look at it.