Kindred Three
reviewed by Russ Breimeier

Copyright Christianity Today International

2001

1 Jan

COMMENTS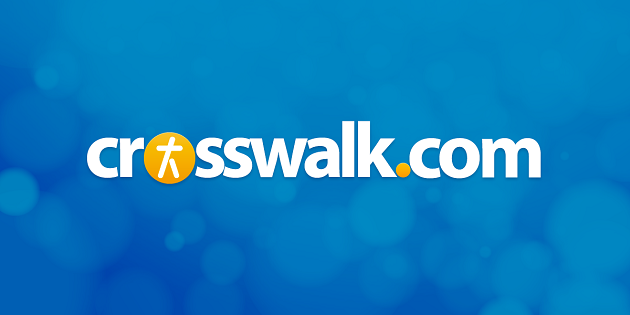 Sounds like … a nicely interwoven blend of teen pop (N'Sync), Latin (Santana, Ricky Martin), and R&B (Boyz II Men)
At a Glance … Kindred Three successfully weaves an interesting blend of sounds together on this well-produced debut.
The group Kindred Three is comprised of three twenty-somethings who met in a San Diego, California, high school through their various classes. Lamar, Shone, and Wenché went their separate ways during most of their college years, but soon rekindled their desire to make it in the music business. After cutting a demo, the three actually made it on MTV's "The Cut," a battle-of-the-bands type program. Of course, Kindred Three didn't make it very far on that show, but after they decided to focus on Christian music, doors began to open and they were eventually approached by Red Hill Records to release their debut.
It would be too easy and dismissive to simply call Kindred Three a boy band, because boy bands are rarely this musically diverse. Yes, a lot of the music can be classified as teen pop, but they also dabble in Latin and rhythm and blues. More importantly, Kindred Three performs this blend of genres very well—in my opinion, as well as mainstream counterparts such as N'Sync and Boyz II Men. Though it's no surprise we're seeing a lot of teen pop Christian artists cropping up, it's surprising how few of them come even close to the same level of production as N'Sync, Britney Spears, and the slew of other similar mainstream artists. Kindred Three is probably the first Christian act to successfully mimic producer Max Martin's (N'Sync, Britney Spears) slick and aggressive sound. Dan Needham (dc Talk, Jaci Velasquez) is but one of this album's producers, but he does a terrific job of creating thick drum loops, heavy bass, and crunchy electric guitar effects on songs such as "Away" and "Survive" that rival the energy of popular mainstream artists.
Additionally, the diversity of the members of Kindred Three is reflected in the diversity of the production, and surprisingly all the styles work. Dan Needham also produced "Sacred Rhythm," the album's most heavily Latin-influenced track that sounds a lot like Santana's recent work. John and Dino Elefante have always been regarded as producers who know how to draw a strong vocal performance from their artists, and here they make Kindred Three sound as soulful and glossy as R&B supergroup Boyz II Men, especially on "Wherever You Are" and "I Belong to Thee" (which recalls Boyz II Men's "End of the Road"). They even lend a touch of jazz to "Sing a New Song," which gives it a bit of an Earth, Wind & Fire sound. Producers Mooki Taylor (Stacie Orrico, Raze) and Shysti (Ricky Martin, Christina Aguilera) lend a more electronic-meets-R&B sound to some of the tracks. "I Know You Know" in particular sounds a lot like something off N'Sync's recent Celebrity album.
I'm thrilled that Kindred Three does all of this without resorting to the usual Christian adult contemporary power ballads, as just about every other Christian teen pop artist has done with his or her album. Instead, these guys keep an aggressive edge to their music, infusing it with bits of rock, R&B, and Latin to keep the songs fresh. I only wish this album had come out sooner, rather than 2-3 years after the beginning of the teen pop phenomenon. Still, better late than never, and at least we have a Christian artist that does sound as good as the mainstream. The lyric content is fairly simple, "what Christ has done for me" type stuff, but you don't expect poetry and theology with this kind of music. I'm impressed, however, that the guys wrote or co-wrote seven of the ten songs—not exactly common for boy bands. Naturally, Kindred Three's music isn't the paragon of artistic creativity and intellectual ideas, but if you're into the teen/R&B pop craze (as so many are), Kindred Three does it as well as anyone I've heard, mainstream or Christian.