KJ-52 Gives Old Favorites New Spin on "Remixed"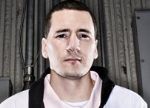 We've all heard it: "There's always room for improvement." It may have come from a teacher, a coach or a parent, but does this old adage also apply to music? You be the judge.
On May 2, KJ-52 unleashes his new "Remixed" disc on an unsuspecting public, putting a new spin on songs we thought were great the first time around.

So what can he add to hits like "Dear Slim: Part 2," "Fivetweezy," "Mullet Song," "Revenge of the Nerds" and "Plain White Rapper"? You'll have to tune in to find out. (Oh, and we thought you'd want to know that the disc will also feature three bonus tracks including "Napoleon Dynamite.")
And for those who are creatively inclined, KJ has a contest for you. What's at stake? You could win a concert in your hometown with 50 tickets for your closest personal friends.
To enter, all you have to do is film your own video for his song "Napoleon Dynamite." But hurry! The deadline is June 1! For all the details and a full set of contest rules, go to www.becrecordings.com/kj52contest.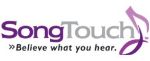 © 2006 SongTouch.com.  All rights reserved.  Used with permission.  Shop for gospel music and Christian church music downloads at  SongTouch.com.