Glory Lives Up to its Name
Ed Cardinal

Crosswalk.com Contributing Writer

2014

24 Feb

COMMENTS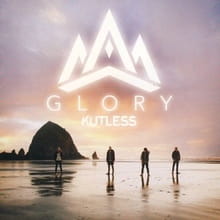 Artist: Kutless
Title: Glory
Label: BEC Recordings

Back when Portland-based Kutless debuted in 2002 with vocals and guitars that often growled with alternative rock intensity, there probably weren't a lot of people predicting the band would regularly chart worship-driven adult contemporary and pop radio hits a decade later. But that's what has happened, and to some degree the group still faces an identity crisis with the public: Is Kutless a rock act or a worship act? The quartet's eighth album, Glory, confirms it is consistently both at the same time.

Lead singer Jon Micah Sumrall said that as a church worship leader himself, he had noticed a lack of "worship songs that rock." Glory came together with that in mind; rather than penning introverted, contemplative tunes that tend to come out slow and quiet, Kutless looked at the bold worship responses in the book of Revelation among all creatures in heaven and on earth and started to write. Opener "Revelation" is duly enlivened by group singing and victorious power chords. Yes, this worship rocks.

Switchfoot would appreciate the full-throttle "We Lift You Up," a praise anthem thick with a variety of fun guitar riffs and volcanic percussion. "Rest" brings out more gang vocals and distorted instrumentation—a huge sound for a simple time of worship. If U2 just gave in and made an unbridled praise and worship album it might compare to the chiming "Always" that crafts a melody around Isaiah 40:31 for an instantly embraceable chorus that does indeed soar.

Even on milder selections obviously aimed at radio—"In Jesus Name," "You Alone"—there's a strong rock undercurrent that keeps Kutless a cut above the commercial Christian scene. Give credit to new drummer Kyle Peek who was once part of American Idol winner David Cook's band and brings a lot of energy to every track regardless of its tempo.

None of this means Glory is a nonstop rock-fest. It leans toward edginess, sure, but there's enough calming worship amidst the rock to please everyone. The truth is that any song can be settled down or revved up, and Kutless has written in such a dynamic way that the bold message of God's glory is never lost whether it's emerging from an acoustic guitar or an electrified arena. Closing number "In the City" proves as much, a mellow word to the church about worship beyond music that could start an uprising.
*Published 2/24/2014