Lana Del Rey's Latest: More Doom, Gloom and Despair
Christa Banister

Crosswalk.com Contributing Writer

2014

24 Jun

COMMENTS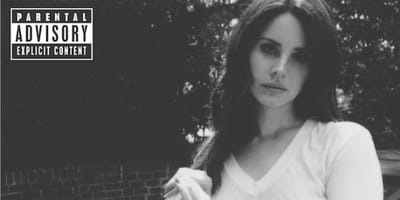 Artist: Lana Del Rey
Title: Ultraviolence
Label: Interscope Records
One thing's for sure: For better or worse, singer/songwriter Lana Del Rey knows how to keep her name in the news.
A master of the controversial sound bite, she managed to infuriate feminists with her lack of interest in their cause and cast an inappropriately cheery glow on dying young when she proclaimed "I wish I was dead already" in a recent interview with United Kingdom publication, The Guardian.
As a result of the latter, the daughter of the late Nirvana frontman Kurt Cobain, Frances Bean Cobain, responded to Del Rey's comments on Twitter by stating "the death of young musicians isn't something to romanticize." Naturally, Del Rey responded with an apology, but in truth, the scuffle's timing couldn't have been better with the release of Del Rey's sophomore album, Ultraviolence.
Like Del Rey's previous album, 2012's multi-platinum Born to Die, Ultraviolence isn't what anyone would think of as feel-good entertainment. Yes, once again, Del Rey takes angst and loneliness to incredible new heights with songs that reflect one woman's increasingly troubled state of mind.
Like the female masters of despair before her (Tori Amos and Fiona Apple immediately spring to mind), Del Rey definitely has a sound and approach to songcraft that's all her own. While there's a track or two that's catchy enough to be a single, the real strength of Ultraviolence are the tragically beautiful ballads like "Cruel World" and "Shades of Cool."
Produced primarily by The Black Keys' Dan Auerbach, the tempos and timbres that Del Rey experiments with continue to intrigue, but it's the lyrics that have a definite been-there-heard-that sensibility.
Like Born to Die, much of Ultraviolence revolves around women who simply can't—or won't—surrender their torch for the men who treat them like dirt (and that's putting it mildly). In the disturbing title track, the strikingly pretty musical accompaniment is a curious choice for a song where love and physical abuse are often uncomfortable bedfellows. Ditto for the dreamy "Shades of Cool" where Lana sings of a distant, promiscuous, drug-using lover, a man she stays with even though she confesses that he'll never really care about her.
Worse yet is "Sad Girl" where a woman proudly stands by a serial cheater, while "Pretty When You Cry" paints another tormenting portrait of a man who loves drugs more than anything—or anyone—else. With songs like these, it's no wonder that feminism holds little appeal for Del Rey. These songs don't exactly cast women in the best light.
Whether autobiographical, satirical, an attention-getting ploy or simply the work of an artist who prefers to paint with darker shades, Ultraviolence is both beguiling from a musical standpoint and thoroughly disturbing from a lyrical one.
With a litany of four-letter words and lyrics that lack anything resembling hope, Del Rey is definitely not the role model parents would choose for their daughters. Even if that's not something Del Rey ever aspired to be, however, it's no wonder that death is such an appealing prospect when reality is this morbid.
*Published 6/24/2014