Larnelle Harris, Kathy Troccoli and Nichole N. - Mar 14 News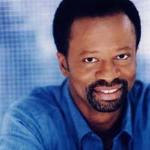 MR. HARRIS GOES TO WASHINGTON – This coming May 1, 2003 Mr. Larnelle Harris will indeed go to Washington D.C. when he performs at the 52nd Annual National Day of Prayer event inside the Cannon House Office Building across the street from the nation's Capitol.  And this isn't the first time Harris has had a D.C. connection.  Back in the former President George Bush days, Harris' "Mighty Spirit" song was the theme song for Bush's "Points of Light" campaign.  And the accompanying public service announcement (PSA) was also the longest running PSA in the history of television.  Plus, Harris was awarded the Silver Bell Award for Distinguished Public Service by the Ad Council.  Not too shabby.  Now, back to this year's 52nd Annual NDOP….the five-time GRAMMY Award and 11-time Dove Award winner will appear alongside St. Louis Rams quarterback Kurt Warner, representatives of the military and all three government branches, as well as keynote speaker and Honorary Chairman Dr. Luis Palau.  This year's National Day of Prayer theme, "Righteousness Exalts a Nation" from Proverbs 14:34, also inspired the "Prayer for the Nation" which was written by Dr. Palau.  The Task Force is asking all people to pray this prayer at noon on May 1 as a sign of unity before God. 

CREAM O' THE CROP – When readers of Today's Christian Woman Magazine named Kathy Troccoli one of the top four women who has made the greatest impact in their lives, it was a "significant surprise" to the Reunion Records artist.  "This survey simply shows that God continues to stir the hearts of women around the world with a new fire for Him and He's doing this through every woman on that list.  He's an amazing God!"  Over the past few years, Troccoli has written Am I Not Still God and The Colors of His Love (both released through W Publishing), appeared as a speaker and performer on the Women of Faith tour, and hosted her own conferences—Hope for a Woman's Heart.  Other influential female leaders nominated n the magazine's readers survey included Joyce Meyer, Beth Moore, and Stormie Omartian.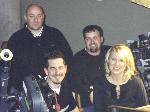 FOR THIS WEEKEND'S SCHEDULE – Looking for something to spice up your social shedjule this weekend?  Be sure to snap up your tix for tonight's or tomorrow night's concerts with Nichole Nordeman (pictured here at a recent video shoot for "Legacy") at The Door in her new hometown of Dallas, Texas.  Each night's live recording will result in a…interestingly enough…live project to be released in May titled Nichole Nordeman:  Live at the Door.  The buzz sez that Nichole will perform acoustic versions of songs from Woven & Spun, This Mystery, and Wide Eyed.  And there just might be a surprise up her sleeve, as well (as in a special guest?).  Maybe so.  Maybe no.  Anyhow, for more details and tix info, log on to www.thedoordallas.com.