Lead Me On - 20th Anniversary Edition
reviewed by Russ Breimeier

Copyright Christianity Today International

2008

1 Jun

COMMENTS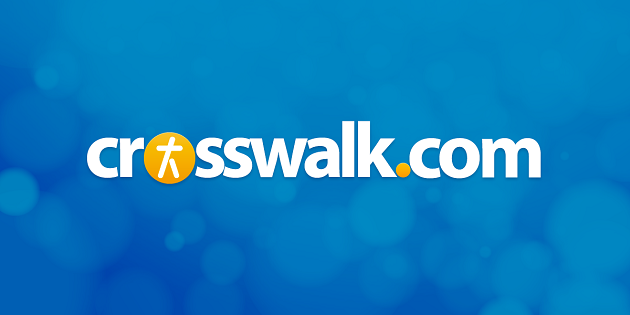 Sounds like … '80s styled pop/rock similar to Michael W. Smith and Kathy Troccoli, inspiring the work of Bethany Dillon, Nichole Nordeman, Steven Curtis Chapman, Natalie Grant, and numerous others
At a glance … twenty years after its release, Lead Me On remains the quintessential Amy Grant album, combining catchy and skillfully crafted pop/rock with surprisingly honest articulations of faith in everyday life
Track Listing
Disc One:
1974
Lead Me On
Shadows
Saved by Love
Faithless Heart
What About the Love
If These Walls Could Speak
All Right
Wait for the Healing
Sure Enough
If You Have to Go Away
Say Once More
Disc Two:
Lead Me On (acoustic)
Intro to Faithless Heart
Faithless Heart (acoustic)
Say Once More (acoustic)
Wait for the Healing (live)
Shadows (live)
All Right (live)
Piano intro (live)
Lead Me On (live)
Interview with Amy
There are many Christian albums that are beloved by listeners, but few in the genre that are widely acknowledged as true classics. Many favorites become increasingly forgotten with time—certainly within the last 20 years, if not the 40 year history of Christian pop and rock. But the albums of Amy Grant have endured, whether due to her popularity in the '80s and '90s or the timelessness of much of the music, and none have grown in stature quite as much as this one has.
Which is interesting considering that Lead Me On was not Grant's most successful album. Yes, it sold well for a Christian release, but it was not the envisioned mainstream crossover—that fell to 1991's Heart in Motion. But the album netted Grant a Grammy and a pair of Doves awards, plus CCM Magazine eventually named it the No. 1 Christian album. Regardless of chart success and overall sales, something about Lead Me On took root in the annals of Christian music history—enough for Grant's new label home, Sparrow Records, to release a commemorative 20th Anniversary Edition of the project.
Could it be that Lead Me On was too edgy for its time? After all, until this album, Grant was best known for inspirational fare like "Thy Word" and "El Shaddai." Even Unguarded was relatively overt in its spiritual expressions. But Lead Me On was gutsy for its time, as Grant reached deeper lyrically to express what was going on in her own life. In some ways it was an attempt at an album that was grounded in faith, yet accessible to non-Christians, asking hard questions without always giving easy answers. Grant has yet to release an album quite like Lead Me On, balancing pop accessibility (Heart in Motion, House of Love) with introspective lyricism (Behind the Eyes) and clear-cut spirituality (her Hymns of Faith projects).
The anthemic title track remains an indispensible classic in Christian music, and in a sense, it best represents what this album is all about—a real life application of "Thy Word" (inspired by Psalm 119), weathering the trials of life with hope by following God's lead. With that is the poignant album opener "1974," alluding to the point when faith first come alive for Grant as a 14-year-old.
After those mountaintop experiences, the album delves into some of the most open and honest struggles with temptation ever heard in Christian music. "Shadows" is an oft forgotten favorite and a perfect application of Romans 7 without quoting it verbatim. Grant bares her soul even more with "Faithless Heart," a tremendous pop song written with her friend (and then keyboard player) Michael W. Smith about sexual temptation and staying true to marriage. (Yes, cynics still say this song was prophetic of Grant's divorce ten years later—it doesn't lessen its impact or relevance in depicting sinful struggles.) And then there's the darkly toned "What About the Love," which demonstrates how easy it is to fall into the traps of greed, pride, apathy, and legalism.
Lead Me On remains firmly entrenched in '80s pop, and as such, the production hasn't aged well, yet there's still something timeless about it. Songs like the title track and "All Right," expressing faith through all things, have huge gated snare drums and are drenched in reverb. But the reverb was naturally produced, not electronically. Also, the massive drums and cheesy synths are juxtaposed with acoustic elements like piano, fiddle, and mandolin. "Saved by Love" has a tender pop quality that bridges Grant's music to the AC pop heard on Heart in Motion, while "If You Have to Go Away" feels a bit like a country song in pop clothing.
As previously noted, the remastered sound is impressive, but not dramatically so. You won't hear new parts amid Brown Bannister's already expansive production, but at least the mix is cleaner and the volume normalized to match the volume of newer recordings. The 20th Anniversary Edition also includes a disc of bonus material—some nice rarities for fans, but not quite what might have been. Three new acoustic recordings are enjoyable, but not as good as the originals, though "Faithless Heart" sounds lovely with sparse electric piano accompaniment by Smitty. Additionally, there are four live tracks from Grant's '89 tour, none of them spectacular, though the musicianship is interesting enough to warrant a complete live show on CD/DVD. (And check out Smith's little preview of his Christmas anthem "Christ the Messiah" preceding "Lead Me On.") Lastly, there's about 7-minutes of interview footage, though it's not nearly as insightful as it could have been.
No, the real reason for this re-release is the album itself. It's a no-brainer for anyone who doesn't already have it, looking for Christian pop that's smart and well-written. Fans that do own the original album may still want to consider the upgrade, simply for a cleaner version of the disc if not the bonus material. Why does Lead Me On connect so deeply 20 years after its release? Catchy but creative, intelligent yet poignant, exploring all of Christian life through both relationships and prayers—in other words, it's an example of everything that Christian pop/rock could be, combining artistry with honest articulations of faith.
Copyright © Christian Music Today. Click for reprint information.