Legacy ... Hymns & Faith
reviewed by Russ Breimeier

Copyright Christianity Today International

2002

1 May

COMMENTS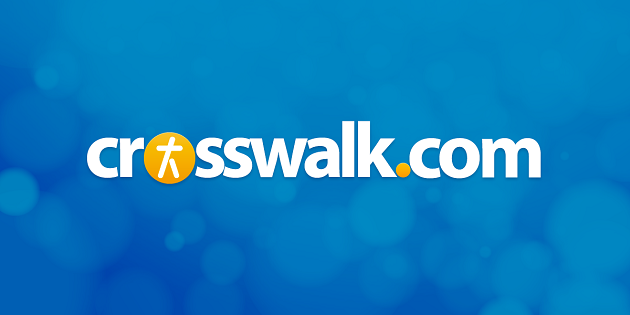 Sounds like … timeless hymns (and a few originals) performed in Amy Grant's style of acoustic country/pop
At a Glance … as one would expect of an Amy Grant album, this is a thoughtfully produced and skillfully performed recording that's sure to inspire many.
If there's one artist who needs little-if-any introduction here, it's Amy Grant, Christian music's most popular and successful pop artist. In an industry where many hope to sell at least 200,000 copies of a given album, 12 of Amy's albums have gone gold (sold in excess of 500,000). Among those, 9 have gone platinum (selling more than 1 million units). Three of those have gone on to sell more than 2 million — House of Love (1994), Home for Christmas (1992), and Heart in Motion (1991). 2002 marks the 25th anniversary of Amy Grant as a recording artist, so it certainly seems appropriate to call her new album Legacy. However, this isn't a retrospective of Amy's career thus far (a box set will serve that purpose later this year), nor is it a new pop album (which you also can expect within the next year). Instead, Legacy … Hymns & Faith serves as a musical expression of Amy's Christian upbringing — the songs that shaped her faith and her career as a Christian artist.
Legacy was co-produced by Amy, her friend and long-time producer Brown Bannister, and her husband, country artist Vince Gill, who offered a fresh set of ears to the creative process having not grown up listening to church music himself. This is a very Nashville-sounding album, blending together the two musical genres for which the city is best known — country and pop. The trio of producers assembled a team of top-notch studio musicians from the Nashville area to perform on Legacy, and as you would expect, the album sounds great. Rather than creating a simple album of straightforward hymn arrangements, Amy and company did a fine job of adding their own style to the project.
The opening cut, "This Is My Father's World," is acoustic pop with country undertones, highlighted by piano, B-3 organ, and a terrific acoustic guitar solo. It's a bit like Eric Clapton's "Change the World." The guitar work shines throughout album, especially the electric guitar solo in the country interpretation of "Come Thou Fount of Every Blessing." An instrumental acoustic guitar rendition of "Fields of Plenty" sets the stage for Amy's simple and sparse cover of "Be Still My Soul," and rhythmic acoustic guitars propel "Fairest Lord Jesus" beyond its typical lullaby feel. Amy begins "I Need Thee Every Hour" with gentle guitar accompaniment that suits the hymn's intimate plea, only to segue into bluesy southern gospel for "Nothing but the Blood," complete with a Memphis horn section and Vince singing a duet with her.
Not all of Legacy dwells in the country-pop genre. "Softly and Tenderly" is ethereal sounding, blending steel guitars with breathy keyboards and a tribal percussion line that brings to mind the modern worship song "Better Is One Day." Amy also pulls off a short but clever medley of three hymns ("What a Friend We Have in Jesus," "The Old Rugged Cross," and "How Great Thou Art"), seamlessly transitioning from one to another to create a single piece and a unifying message. Celtic fans will enjoy the lively version of "My Jesus I Love Thee," highlighted by whistle, fiddle, and mandolin. The album closes like the end of a grand worship service, with a closing prayer followed by a joyous Irish version of "Marching to Zion," complete with bagpipes.
The real highlight on Legacy for Amy's fans is the album's middle, which features four original songs that are in the same country-pop vein as the rest of the album, though they sound more like pop songs than hymns. The most high profile of these undoubtedly is Amy's orchestrated pop rendition of the Dove Award-winning song, "I Can Only Imagine" by Bart Millard (MercyMe). Though punctuated by strings, this version is faithful to the original, and concludes with the hymn "Sing the Wondrous Love of Jesus," extending the vision of heaven established by the former. "The River's Gonna Keep on Rollin'" is written by Vince Gill, and it's bookended by the verse and chorus from "It Is Well With My Soul." I can't say Vince's song does a lot for me, but by combining it with the hymn, the complete piece seems to focus on the constancy of God and the peace he gives us in all circumstances. Vince and Amy wrote "Do You Remember the Time?" with Amy's other longtime producer, Keith Thomas. The song asks us to recall the initial feelings of love and forgiveness we felt when we first let Christ into our lives. Of the four new songs, my favorite is Amy's "What You Already Own" because it fits best with the other hymns on this album. It's very similar in message to the hymn "Take My Life and Let It Be," and its simplicity makes it a natural addition to any worship service.
As far as hymns projects go, Legacy … Hymns & Faith is very satisfying, thanks to the creative talents of all involved. It's not the most inventive hymns project I've heard, but it certainly doesn't just go through the motions either. Still, I can't help but wonder if worship albums are becoming like Christmas albums when it comes to an artist's discography. Like Amy's three best-selling Christmas projects, worship albums are mostly comprised of cover songs reinterpreted by the artist. In short, they're an easy way to release a new album. It's been five years since Amy's Behind the Eyes was released. When will we finally hear something completely original from this artist? According to Word Records and Amy, "Soon and Very Soon."