Let Your Glory Fall
reviewed by Russ Breimeier

Copyright Christianity Today International

2003

1 Jan

COMMENTS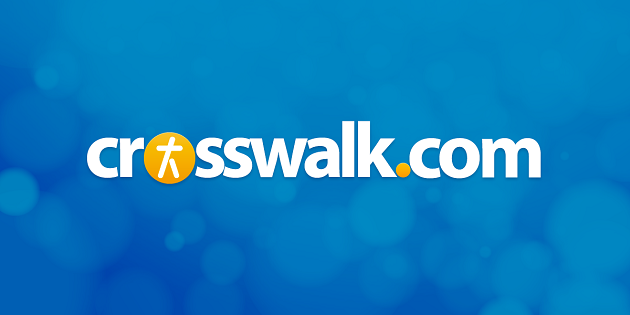 Sounds like … today's popular modern worship songs with a few originals performed in the trio's standard adult contemporary pop sound
At a Glance … originality has been thrown out the window, but more power to these guys for introducing modern worship favorites to an older audience
The three pastors who make up the vocal trio Phillips, Craig & Dean have been busy the last couple of years. Shawn Craig is wrapping up his Masters of Divinity degree, Dan Dean has taken a call to become a full-time pastor, and Randy Phillips has revisited fatherhood with the birth of his baby girl. Oh yes, after singing together for twelve years, and on eight albums and sixteen #1 songs, the trio has found time to record a follow-up to their most successful album to date, Let My Words Be Few.
Two years ago, worship albums were the rage. Today the trend is to record sequels to those worship albums. Let Your Glory Fall follows the same pattern established by PCD's previous album, Let My Words Be Few. They've packaged three PCD-penned originals and surrounded them with renditions of favorite modern worship songs, all produced again by Nathan Nockles (Watermark). The originals — "My Praise," "Only You," and "What Kind of Love Is This?" — sound like the routine Christian adult contemporary of 4Him, Steven Curtis Chapman, or FFH. The remaining tracks are familiar favorites in the modern worship scene, already popularized by other albums.
There's no question in my mind that Phillips, Craig & Dean have made another Let My Words Be Few with the purest of intentions. I tend to assume the best of Christian artists, and I think it'd be less than honorable to accuse three pastors of "cashing in" on the worship trend. But, one has to remain honest and note that, like many worship albums today, there is very little that could be called original about Let Your Glory Fall. Like their previous recording, PCD performs with honesty and passion and, with the help of Nathan, preserves the general sound of the modern worship originals while lightening it with the group's own adult contemporary style. Unfortunately, the arrangements offer nothing creative or unique, and nothing to suggest that PCD has done anything more than perform their favorite worship songs. I don't need to tell those already immersed in modern worship that there are better versions available that are more passionate and interesting.
Which leads to why Let Your Glory Fall deserves a little leeway. PCD isn't trying to be original or creative. They're simply giving glory to God with the new songs of the church that they love. Furthermore, I think they deserve recognition for bridging the musical generation gap that exists in many churches today.
In that sense, Let Your Glory Fall serves as a decent primer for those unfamiliar with the great new worship songs. Amazingly (and thankfully), they have not recorded last year's most popular, beautiful, and over-covered worship song, "Breathe." They have included, however, a rendition of Tim Hughes's "Here I Am to Worship," which is fast becoming this year's over-performed song, already appearing on numerous worship albums and soon to be featured on many more. It's nevertheless a wonderful piece of worship music with simplistic pop that's instantly singable and a lot to consider lyrically. Another song that's very well known among worship aficionados is Chris Tomlin's "The Wonderful Cross," which will especially appeal to PCD's core audience because of its blend of traditional (the verses of "When I Survey the Wondrous Cross") and contemporary (an all new praise chorus).
Then there's "Everyday," a fairly new track that is rapidly popping up on several new worship albums, including the upcoming Sonicflood disc. Written by Joel Houston, the teenage son of Hillsong Australia pastors Brian and Bobbie, it's an energetic rocker that's also very easy to sing. Matt Redman's title track has been a longtime favorite that I've always enjoyed for its alternating time signature and the lyrical ties to Old Testament worship. "Hallelujah (Your Love Is Amazing)" is another upbeat and simple worship song, written by acclaimed leaders Brian Doerksen and Brenton Brown. Also notable is the under-utilized "How Deep the Father's Love for Us," a wonderful hymn-like praise song written by UK worship leader Stuart Townend.
Again, there are better arrangements of these songs to be found, usually by the original writers, with versions that are typically more passionate, exciting, and creative. Much of Let Your Glory Fall sounds the same, with at least three of the ten tracks evolving into the same gospel choir sound by the song's end. Most all of the songs could be described as modern acoustic pop, the usual Christian adult contemporary sound. But if this, like Michael W. Smith's Worship albums, acquaints a new audience of listeners to modern worship music, that's something in itself to be praised.