Letters to the President
reviewed by Russ Breimeier

Copyright Christianity Today International

2004

1 Jul

COMMENTS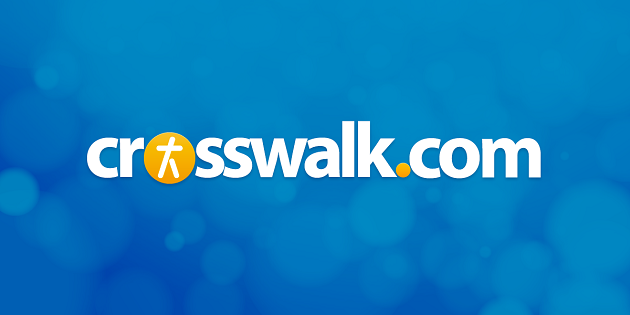 Sounds like … pseudo-punk power pop, strongly resembling the work of Relient K, Blink 182, MxPx, Good Charlotte, FM Static, Simple Plan, and Slick Shoes
At a glance … although rather lightweight, predictable, and stylistically overdone, Hawk Nelson's debut sounds first rate, sure to strongly appeal to fans of the genre
Track Listing
California
Things We Go Through
Every Little Thing
From Underneath
Letters to the President
Right Here
Recess
Take Me
Someone Else Before
First Time
Like a Racecar
Late Show
36 Days
Long and Lonely Road
Hailing from the suburbs of Ontario, Hawk Nelson quickly developed an independent following in Canada through heavy touring. They soon attracted the attention of Trevor McNevan from Thousand Foot Krutch, whose record label contacts helped sign the band to Tooth & Nail. After opening for Plus One on tour in spring 2004, Hawk Nelson presents their anticipated debut—Letters to the President—co-produced by McNevan with Aaron Sprinkle (Seven Places, Kutless).
There's no pretending that Hawk Nelson's sound is something that hasn't been heard plenty of times in Christian music already—melodic power pop with considerable punk leanings. MxPx pioneered it ten years ago, Relient K perfected it in the last five years, and even McNevan took a successful stab at the genre in 2003 with his side band, FM Static. Bands like Good Charlotte, Slick Shoes, Simple Plan, Dashboard Confessional, and Blink 182 also come to mind, depending on your preferences. With songs that average three minutes in length, the album's overall theme is about inspiring the uninspired and taking a stand. Catchy melodies, angst-filled lyrics, aggressive guitars, whiny vocals—yep, we've heard this formula enough times to recognize that nothing here is out of place, missing, or original.
Ah, but let's still give credit where it's due. We may have heard all of this before from some other band on some other album, but this is nonetheless a well-done project for its kind—better than most, in fact. Jason Dunn's vocals and songwriting prove he has this genre down to a science. Guitarist Dave Clark strikes a nice balance between overwhelming and simplistic, offering some occasionally interesting licks that complement the confident rhythm section of drummer Matt Paige and bassist Daniel Biro. It's a good sign that these guys can come close to the greatness of MxPx and Relient K with their first album.
A lot of Letters to the President could be considered fluff, but at least it's fun and varied fluff. "California" is simple and catchy power pop about heading west with friends, while "Long & Lonely Road" is your basic raucous punk head-banger/crowd-surfer. Hawk Nelson refreshingly manages to avoid recording the same kind of song fourteen times on the album. The heavier "Like a Racecar" is more reminiscent of Thousand Foot Krutch, featuring McNevan's vocals. "Late Show" is more like the hyper-kinetic and repetitive punk rock done by lesser punk bands stuck in a rut. The sparse "From Underneath" recalls Dashboard Confessional's acoustic flavor of emo-punk. There's even the token sweet piano ballad about the loneliness of touring, called "36 Days." Its very existence is something of a cliché on an album like this, but it's beautifully done and actually reminiscent of Ben Folds, Five for Fighting, and Counting Crows.
Like most punk bands, Hawk Nelson's lyrics often revolve around unrequited love ("Right Here"), failed romance ("Someone Else Before"), and sweet-little-nothing high school dates ("Late Show," for example, is all about spending the night watching cable and listening to punk rock). But at least the band again tries to break from predictability. "Things We Go Through" addresses real teenage struggles such as parental divorce, depression, and dating, though it does nothing more than recognize the reality of those struggles: "These are the things we go through/Let's take control and be ourselves/Let's not waste time wondering about how we're gonna make it out." The title track attempts to take it to a larger level, presuming to lecture authority figures on issues like capital punishment, same-sex marriage, and educational budget cuts. Although no three-minute song is going to give all the answers, this one offers none, sounding more like a weakly structured complaint than the intended rallying cry for instigating change.
The band's faith is sporadically present in a few songs. "From Underneath" applies forgiveness to failed love and friendship, while "First Time" vaguely makes reference to making a new start. Better is the plaintive surrender underlying "Take Me," and the clearest example is "Every Little Thing," in which Dunn pines for the good-hearted Christian girl: "She's got perfect reasons/Says she loves to talk to Jesus/I think I believe her when she says life can be so simple if we'd all just learn to pray." It's a catchy song directed at Hawk Nelson's target demographic … and that much can be said of nearly the entire album. It's not groundbreaking, but Hawk Nelson's debut is fun, well made, and bound to appeal to teens far beyond the borders of the band's Canadian homeland.