Light
reviewed by Andy Argyrakis

Copyright Christianity Today International

2004

1 Feb

COMMENTS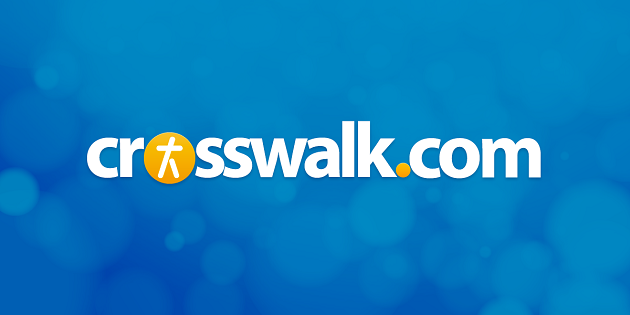 Sounds like … Contemporary worship along the lines of Tree 63, Chris Tomlin, and classic Sonicflood that's congregational in tone and, for the most part, steers away from lyrical clichés
At a glance … the former Sonicflood leader returns with his second solo release, backed by a modern rock band and vertically focused messages
Track Listing
Light Scripture
Ray of Light
Bless the Lord
As I Lift You Up
I Fear You
Interlude: A Time for Everything
We Come to Your Throne With Weeping
I Love You (No One)
Sacrifice of Praise (As I Worship)
Take Me to You
Your Name Is Holy, Holy
Interlude: Give Me Your Heart
Keep My Heart
Show the Wonder
I Am Yours Forever
These Hands (live)
Prayer Dedication
As a result of starting Sonicflood, Jeff Deyo is often referred to as a forerunner in the modern worship movement. Fans will recall that band was known for rearranging church classics, as well as creating alternative originals. Unfortunately, the original lineup broke up due to internal tension, but that wasn't enough for Deyo to throw in the towel. His 2002 solo debut Saturate was met with critical praise and appearances at some of the biggest worship conferences in the country, while his fan base extended beyond those of Sonicflood. Light picks up where that project left off, allowing Deyo to find even more of his artistic voice and ability to effectively lead worship.
The album reunites Deyo with past producers Bryan Lenox and Otto Price, who set the tone for a batch of catchy arrangements, memorable choruses, and spiritually uplifting subjects. The disc launches with the fast-paced blast of "Ray of Light" (not to be confused with the Madonna song of the same title), which introduces Deyo's progressive vocals and the band's aggressive guitar and piano soundscapes. Though listeners could probably do without the Cher-esque production effects on the choruses, the track still kicks off Light on a lively note. "I Am Yours Forever" is a further extension of that sonic explosion, with swirling guitars in the style of Tree 63 matching Deyo's forceful wails. On a more introspective note, "Take Me To You" is loaded with orchestral glistening, "I Love You (No One)" rests in earthy subtlety, and "Your Name is Holy, Holy" is bathed in silky strings and organic acoustics. A live version of "These Hands" is supercharged with the energy of an audience, giving listeners a further glimpse into Deyo's leadership gifts.
Several guest artists further enhance the overall worship experience. The first act in the all-star cast is Floodgate recording artist Rita Springer, who lends her angelic vocals to "Bless the Lord." Curb vocal diva Natalie Grant adds her soulful majesty to "Keep My Heart," a beautiful ballad about finding refuge in the Lord. However, the most notable collaborator Mac Powell (of Third Day fame) also makes for the most exciting tag team. His husky, Southern-fried vocals meld with Deyo's soft-spoken tones on the resplendent "We Come to Your Throne With Weeping."
There are only a few weaker moments, and those are because of lyrical construction that fails to think outside of the box. Simplicity can be a benefit for church hoping to recreate selections in a Sunday morning service, but there also comes a point where a song can seem too watered down. Such is the case on the predictable praise popper "Show the Wonder," which is a bit too sunshiny and straightforward. Deyo repeats "Show me you/Show me you" several times throughout each chorus, which is backed by non-threatening chord progressions sure to please Christian radio programmers. "As I Lift You Up" also takes place in a safe and sterile setting that's just a little too cheerful for its own good. The spoken word interludes "A Time for Everything" and "Give Me Your Heart" are unnecessary, as Deyo's studio distorted Scripture recitations are awfully similar to the breaks between songs on the first Sonicflood record.
Still, while many artists choose cover songs for their worship projects or simply make live concert praise recordings, Deyo remains focused on maintaining a much more creative voice. The fact that Light runs over an hour and ten minutes across 17 tracks also shows that it's more than just a quick way to cash in on the worship craze. Even more impressive is Deyo's ability to move beyond his past shadow and allow his creative voice to ring out much louder than Sonicflood's current incarnation. Whether you're a past fan of Sonicflood or someone looking for a fresh face in praise, this is the Light you've been looking for.