Listen to the Elms' Big Surprise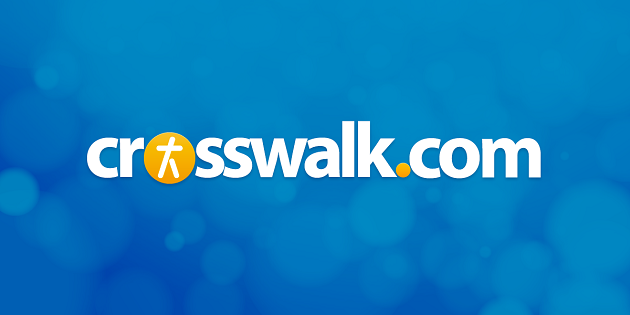 Listen to the Elms new album
Big Surprise
only at Crosswalk.com by clicking
here
.
With roots planted deep into the soils of classic pop and rock, The Elms stand tall among today's frequently shallow music scene. With the perfect balance of youth and experience (though only in their early twenties they already have over five years of mileage as a band,) Owen Thomas (vocals, guitars, keys, songwriter) brother Chris (drums,) childhood chum Thom Daugherty (guitar) and newcomer Keith Miller (bass) have all the pieces in place to become the next breakout rock and roll success story.
The Thomas brothers began playing acoustic based music under the name Just Visiting for their Seymour, Indiana church in 1997 but quickly found their ministry demanding more than a casual commitment. "We did some limited touring in 1998," Owen remembers, "but by 1999 we were touring all the time." They changed their name to The Elms (named after a restored coach house one of the Thomas' uncles owns in England) and recorded an independent project.
Another year of touring and over 6,000 units later they came to attention of Sparrow. "The Elms," says A&R rep Lynn Nichols, "are like all great guitar bands; two guitars, bass and drums or as I have often said, 'The way God intended it to be.' The simple beauty and power of their songs and their show absolutely knocked me out! Their fresh sound combined the shimmer of pop with the guts of rock and landed the boys in a sonic realm that is both fresh and classic." After signing the band to a multi-album contract the label quietly released a self-titled EP and sent them on yet another series of tour dates.
Lyrically
The Big Surprise
is far from typical either. Owen's touch with words gives the songs a sense of character and depth that belies the composer's age. He is a sensitive soul who sings about alienation, misplacement, and hope. Though certainly not shy about his passion for reaching his generation and beyond with the demonstrated love of Jesus and an unwavering message of truth, he manages to turn impressive phrases that match the compositions hook for hook. The title track takes a self-deprecating poke at the singer's own mistakes, and allows the listener to read into it all they want. "It's all about those times when we feel like a big disappointment to others," Thomas explains. "I know I have been there, and I know others who have. It's universal." With music and arrangements that include stacks of strings, a romantic, yet menacing melody and an overall professionalism that would be most impressive in a band that had been playing twice as long as The Elms have, The Big Surprise is sure to impress.
The album's opening track and first single "Hey, Hey" casts all pretenses to the wind as it wallows in power pop bliss. The melody is catchy, the lyrics clever but simple, and the hook so solid it is certain to be a smash hit. "We're all suckers for a good three-minute touch-and-go pop tune," Daugherty confesses, "and
Hey, Hey
is certainly one of those."
In another standout track the conviction of sin via the
Holy Spirit
's "still small voice" is likened to a "Buzzing" that won't stop until it's dealt with. Sung to a melancholy and softly psychedelic Beatlesque melody, the song takes on a lamenting tone and is instantly running rampant through the gray matter of the hearer.
On the other side of the musical spectrum is the plaintive but inspiring invocation "Here's My Hand," a beautifully arranged ballad of commitment to God. Owen calls the song the "String-driven epic I've always dreamed of capturing." Strains of Elton John can be heard as the band delivers this tune with conviction and aplomb. "When I hear that song I hear a smash hit" enthuses Lynn Nichols. "It's just one of many things that excites me about this young band."
Over the course of the album's ten tracks the band ranges from relentlessly catchy power pop like the previously mentioned "Hey, Hey," (Which may flash 70's rock fans back to gems like "Saturday Night" by Bay City Rollers and Badfinger) to the amped up arena rock of "Who Got The Meaning" and "A Minute To Ourselves." Warm guitars, buzzing amps, crystalline melodies and irresistibly catchy hooks run wild throughout this impressive debut album. "Our mindset isn't necessarily to create some new style of music," Owen adds, "only to be great at what we do. And what we do is play rock n' roll songs."
Listen to the Elms new album
Big Surprise
only at Crosswalk.com by clicking
here
.